Hi guys,
I have a main form with a sub form.
pretty basic.
I would like to to the current record selected in the sub form to
the picture embedded on the main form.
any ideas ?
I am using Access 2010.
the subform records are connected to the main form by the field customercounter
I have included a picture of my form(s)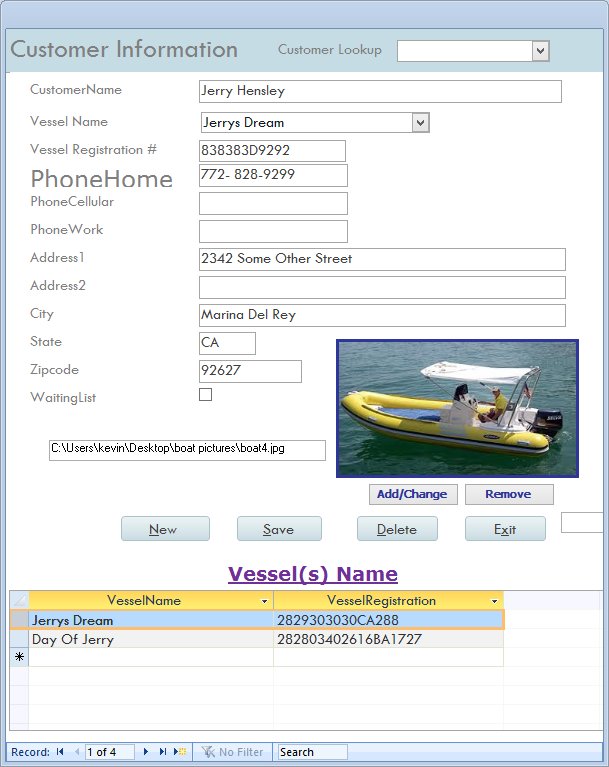 thanks,
kevin rea
Lancaster, Calif.