Hello,
we have to upgrade our Windows Server 2003 SP2 x64 (DC), to Windows 2008 R2 SP1.
Unfortunately, a clean install is not an option.
The server is a virtual machine. Therefore, first we make a clone, for a test upgrade, of the server.
Adprep and domainprep was successful. Problematic Software: Acronis, DaemonTools, Kasperksy.. is uninstalled.
Will upgraded with a clean iso, downloaded from the VLSC.
All Windows 2003 updates have been installed and a clean-boot (msconfig : MS services, no startup items), was done.
During the upgrade, we download the installation updates (Get important updates for installation).
The environment variable MIG_UPGRADE_IGNORE_PLUGINS
= IphlpsvcMigPlugin.dll was already tried in another upgrade.
We have the setupact.log (33MB) from the \$Windows folder.~ BT\Sources\Panther\ . But can't found the error.
The Upgrade stops at 62%: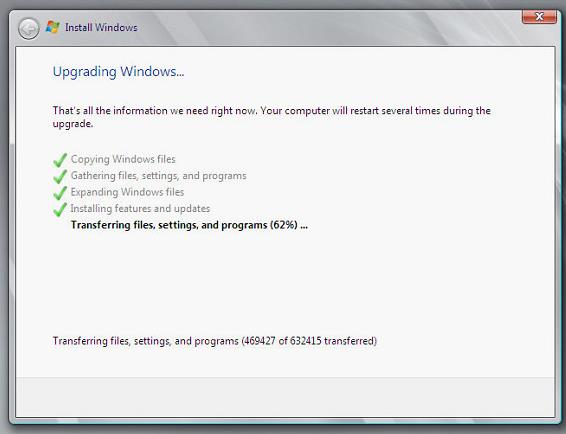 Then the server reboots and performs a rollback :

What can we do?
Regards,
Stefan