I have been having problems installing windows updates for the last several months. I didn't notice right away as I have my system set to automatically install all updates. About a month ago I noticed that the action center flag was appearing when I booted up my system Windows 7 64-bit-full; details below: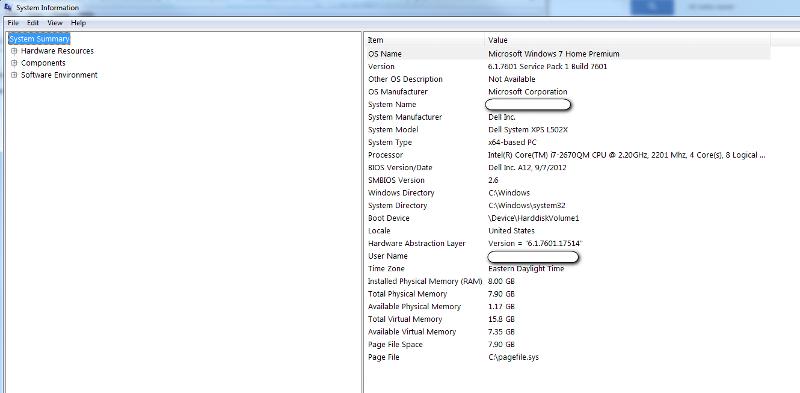 The exact message is: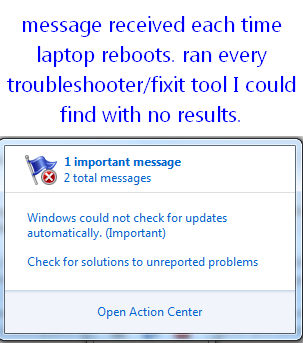 --basically states that Windows is unable to automatically check for updates. Besides being unable to check for updates automatically, there is one particular update that will not download or install despite dozens of attempted troubleshooting steps. The problematic update is a security patch for .NET Framework 3.5.1.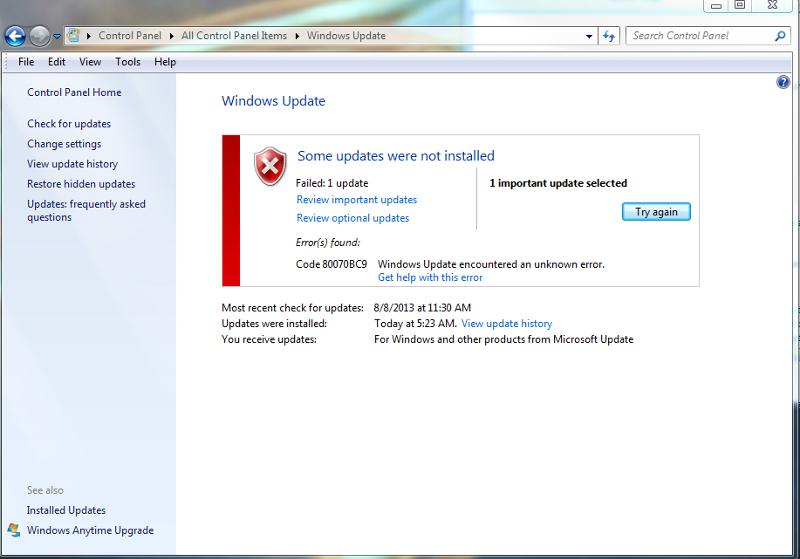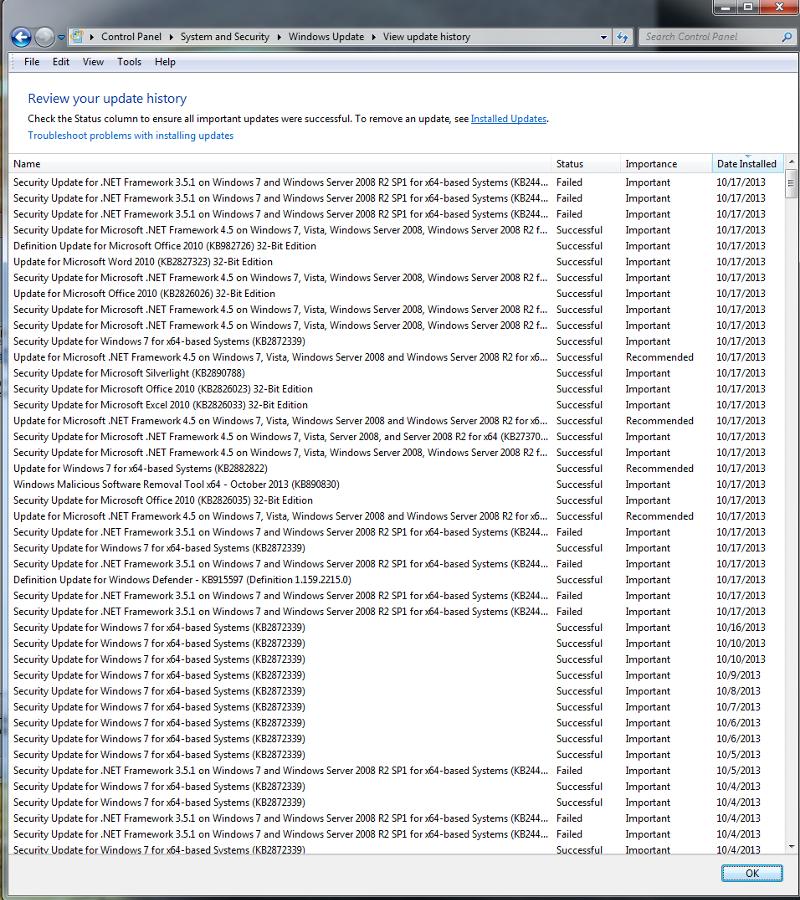 I have tried everything from troubleshooting via windows support, using repair tools from the Microsoft download site, booting my system clean mode, disabling antivirus software, using a .net repair utility, etc.
I have no idea where to go next but I do know that since it is a security update it is important to have it addressed. Any help would be greatly appreciated-I am happy to provide any additional data needed, I'm just not sure what is pertinent. Thank you in advance-