My annoyance with Windows 8.1 continues.... now with internet explorer.
Firstly when I visit Google, all the text appears squashed up into a narrow column - its OK with chrome and Firefox but IE messes it up - see screenshot. It seems that Google is the only site affected (or at least I've not found any others yet). Is really annoying and does this whenever IE is launched from the start screen or desktop.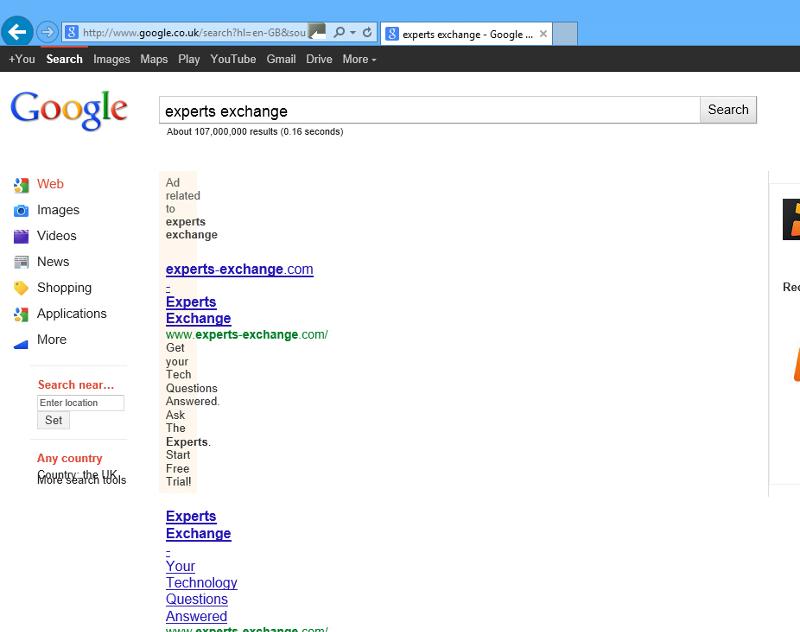 I've gone into IE and reset it to the defaults and restarted the machine - but it still does it.
On a related point it it possible to launch IE in desktop mode from the start menu as you could in Windows 8? I did create a shortcut to iexplore.exe on the desktop and add it to the start menu - but that does not work.