Good evening experts,
I am currently evaluating Manage Engines Desktop Central. I think it is a wonderful tool for patching among other things, but I am having a heck of a time getting evaluator support from the manage engine team. They are supposed to be available 24X5 , but I cant get to anyone, so I am coming to my reliable experts hoping that some of you are at least familiar with Manage Engine. A particular patch that I am trying to deploy to a machine from the Desktop Central console is: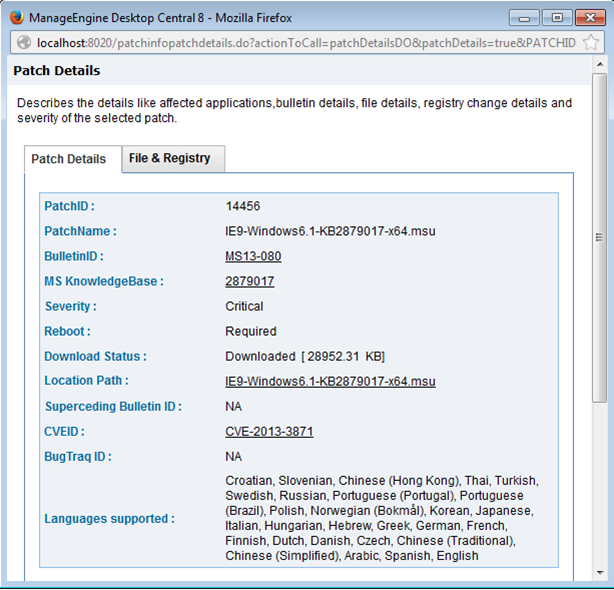 The error I get is " The component store has been corrupted
I even tried downloading the patch manually: IE9-Windows6.1-KB2879017-x
64.msu , but I still get the same error message above. Can anyone help me with this.