I understand the basics on SSIS but trying to understand some nuances . . .
my task is simple - read a flat file with one column, right-trim the data, and append " } " to end of record. I've already done this successfully but have a few questions to better understand SSIS.
My flat file has a record size of 103 chars, but with spaces at the end it's 133.
When I point to this file in SSIS for a data connection, it can see the file ok (1 column), but in the Advanced tab it says "OutputColumnWidth = 50" (and InputColumnWidth = 0)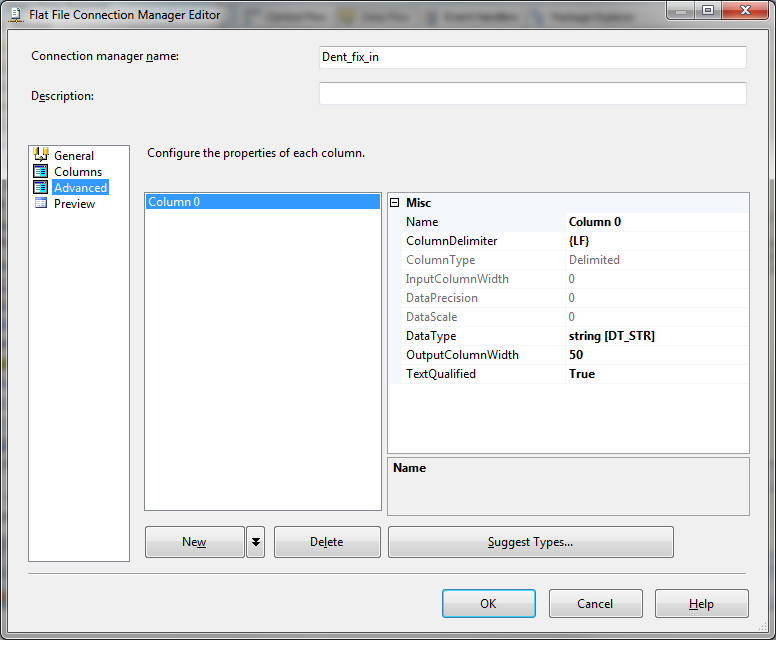 - why doesn't it "see" that the file size is 103 (or 133) ? I guess 50 is the default no matter what ?
- I don't understand having both "InputColumnWidth" and "OutputColumnWidth" . I just ignored "InputColumnWidth" and got my task completed.