Ive just started working at a new place and noticed their intersite domain replication is all over the place. So dig dig dig. It's turned into my first project here. NO PRESSURE!! haha :) So pretty much I need to clean everything up and redesign all of it. Its a mixed 2003/2008 R2 environment.
The MS 2008 Branch Office Guide documentation is lacking...
http://www.microsoft.com/en-us/download/details.aspx?id=22199
The 2003 Branch Office Guide is awesome but outdated.
http://www.microsoft.com/en-us/download/details.aspx?id=5838
Here is a Visio I created trying to figure out how to detangle how things are setup. All sites are connected via a 10mbps MPLS VPN) line. As you can see DNS is all over the place too. I'm hoping for some advice on how to set that up also.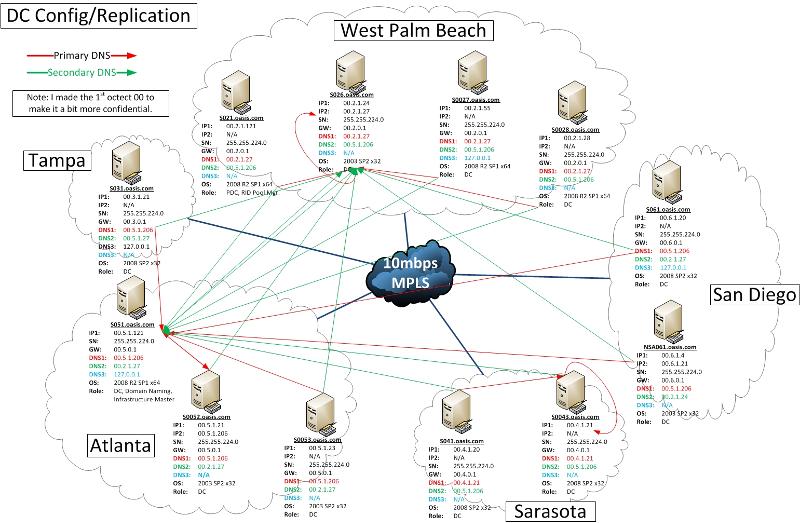 After running AD best practices analyzer i found that KCC was turned off at one at
WESTPALM
. Amazed this even works without KCC. For anyone who doesn't know what KCC does
DEFINITION:
KCC reviews and makes modifications to the Active Directory replication topology every 15 minutes to ensure propagation of data, either directly or transitively, by creating and deleting connection objects as needed. The KCC recognizes changes that occur in the environment and ensures that domain controllers are not orphaned in the replication topology.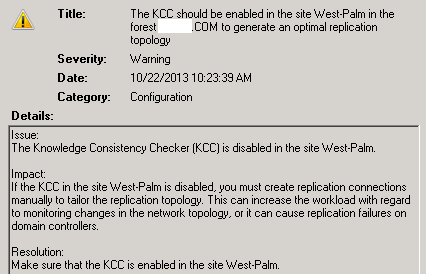 Here is what my bridgeheads look like. Notice, WESTPALM is not listed!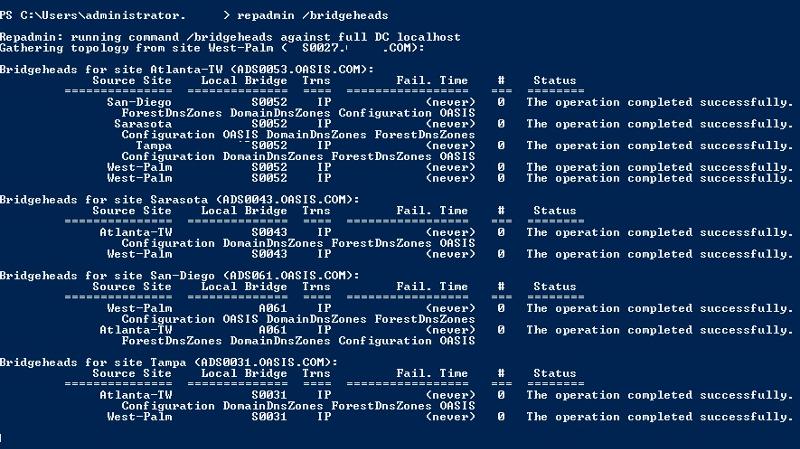 Here is what Intersite Transports IP looks like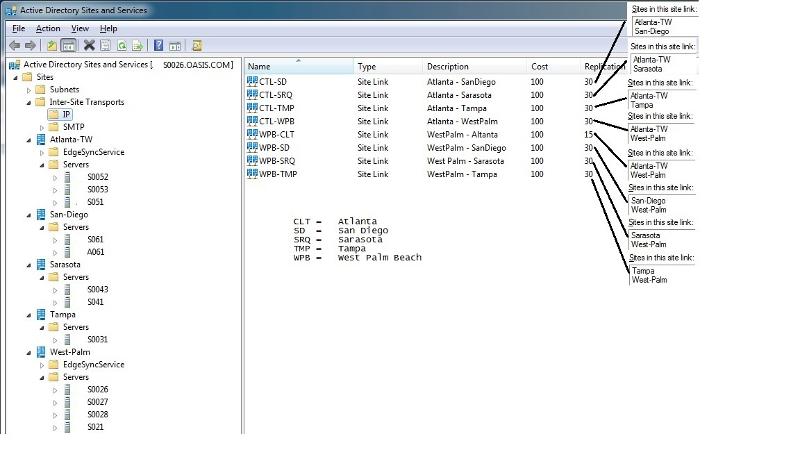 Here is what my NTDS settings look like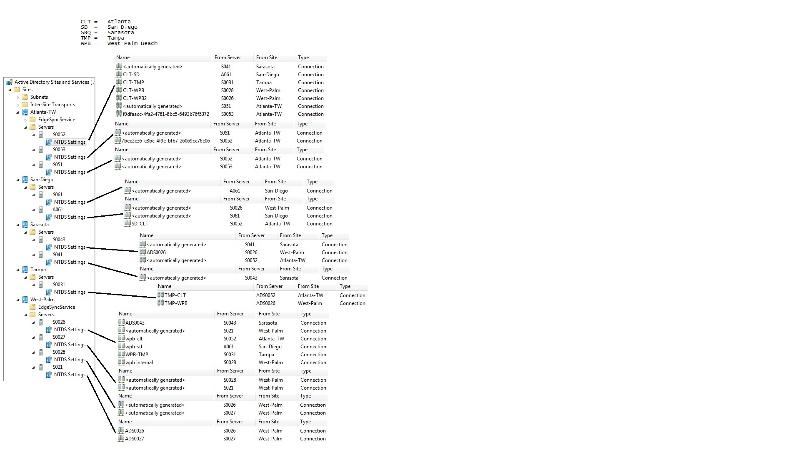 OK!
1) Whats going to happen when i turn KCC back on? Think it will cause any issues?
2) Suggestions on how to set up this network. WestPalm and Atlanta are equally important. I believe I'm looking to setup a HYBRID setup. I'm looking for a LOT of redundancy between the sites (but not going overboard)
3) How should I handle DNS? suggestions? I'm looking for a LOT of redundancy between the sites. (but not going overboard)