I have an issue with DNS and recursion specifically. This came about from an alert in SCOM 2012. The following alert is below.
Last modified time: sometimedatehere Alert description: DNS Server somedomainccontroller.loca
l is experiencing performance issues.
PerformanceHealth
So I went into perfmon and received the following problem.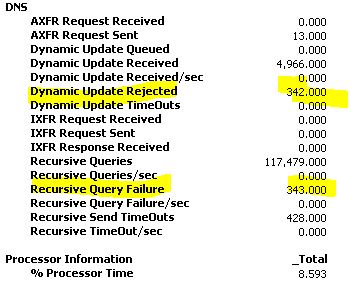 How do I find the next hop or what records are failing.