Hi Guys/Gals,
I'm looking for the iPhone 4s SHSH blobs for IOS 6.1.3. Ever since the new IOS release my phone has had endless issues with Wi-Fi, then it works then it stops.
1. I have tried everything.
2. Reset Network Settings.
3. Reset and erase all settings.
4. Restoring from iTunes.
5. Zip Lock bag and into a fridge for 10 -15min (I actually have better idea.. use a water bottle with frozen water in it and put is on top of your phone the phone cools down instantly and no moisture will get into your phone.
Now back to my original issue I need the SHSH blob file so that I can rebuild the IOS 6.1.3 restore file. You can read up more of what exactly I want to do from here...
http://www.iphonehacks.com/2013/10/downgrade-ios-7-ios-6-1-3-using-ifaith.html
When I select to locate SHSH blob files from Cydia, it detects my phone but no results gets returned from the Cydia servers.
It should look something like this..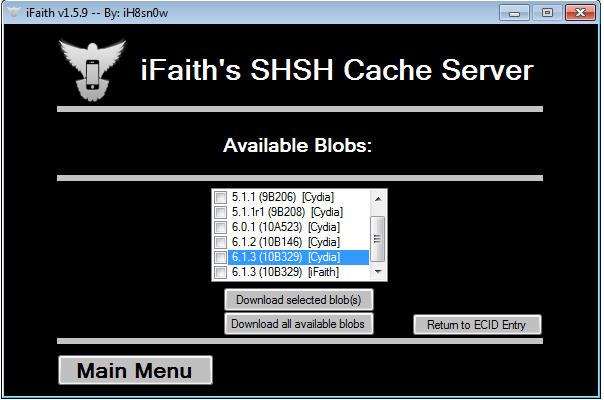 I get "None" with a tick box to select the NONE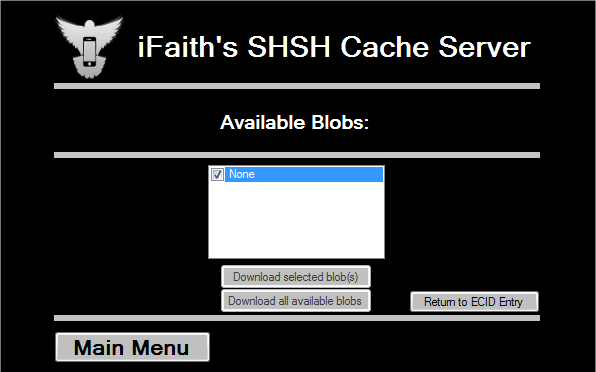 Note you can no longer downgrade using iTunes because the older versions are no longer signed. I am aware of this but I'm looking for a work around.
If anyone has a known working solution that you are willing to share, please I want to downgrade from IOS 7.0.3 to IOS 6.1.2/3
Thanks