Afternoon,
I am working in Access 2010 and would like to add a combo box to my form, which has the capabiltiy of allowing the user to select multiple items from it.
Screenshot below is what I am trying to achieve in access. This was obtained from Google Images.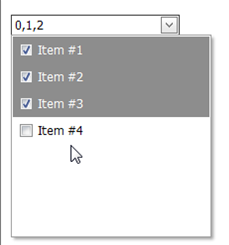 I want this combo box to pull values from a column I have in one of my tables.
As the user selects the values of this combo box, I want the information to then be stored in one of the forms fields (seperated by a comma) which is a text field from a column in a "different" table.
Example below once user has selected all the items necessary from the combo box,

Can someone please let me know how I can achieve this?
Do let me know if additional information is needed.
Kind Regards,
N