Remote Desktop Redirected Printer documents keep spooling whenever an RDP connection is opened to all redirected printers, these documents are blank pages (pdf doc).
We can turn off printer redirection to fix this but unfortunately we need the printers!
On some Redirected Printers the spooled documents disappear yet on others they queue up on the RDP Client PC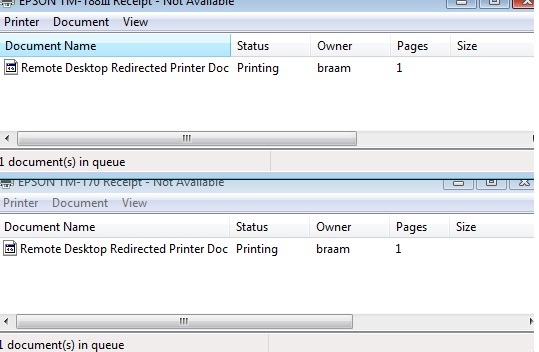 One Note is usually the cause of this issue yet I've removed it and deleted the driver.
Remote-Desktop-Redirected-Printe.pdf