Ah hello.
I am
totally
new to Linux, coming from a heavy Windows programming background. But now I have write C++ on Linux, for which I need the OS :)
Bearing in mind that my Linux install is to be a VirtualBox VM, I first installed Ubuntu, and found it unusual to say the least. I tried to install Solaris Studio 12.3 on it, but later found out it wasn't supported (officially).
So, seeing that Oracle Linux 6 *was* a supported OS (probably because they are both Oracle products ;)) , I downloaded "Oracle Linux Release 6 Update 4 for x86 (32 Bit)" from Oracle's eDelivery site, and installed that, quite painlessly.
Upon installing being complete, and after having a bit of a play, my desktop looked like that attached below.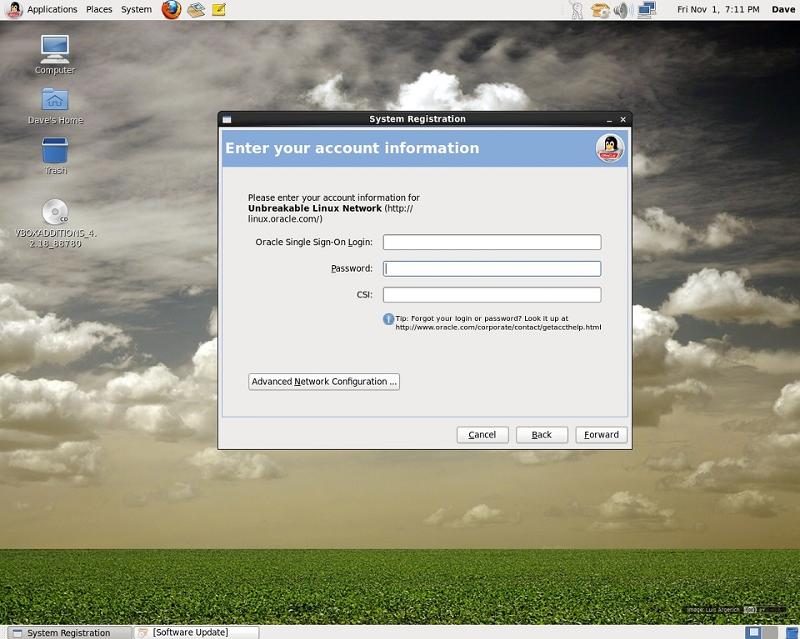 1) Did I download Oracle *Enterprise* Linux, or is that something different?
2) The desktop shown above is completely different to that of Ubuntu; it has much more of a Windows feel. Is this KDE desktop? If so, where can I find some (recommended) tutorials about how to use it?
3) As part of the installation process, a dialog was displayed asking me to register to ULN, the dialog displayed being very similar to that shown on the desktop attachment. I tried to log in with my Oracle login details I used to download the disc image I installed, but I didn't have a CSI which it insisted on me entering. So I had to cancel it at installation time. What is this, and how do I register? I couldn't find anything on the internet about it.
4) What is the difference between this version of Linux, Ubuntu, Linux Mint and all the other variations? I find this so confusing since the differences between the versions of Windows are so clear, but this seems to be a mental mindfield!