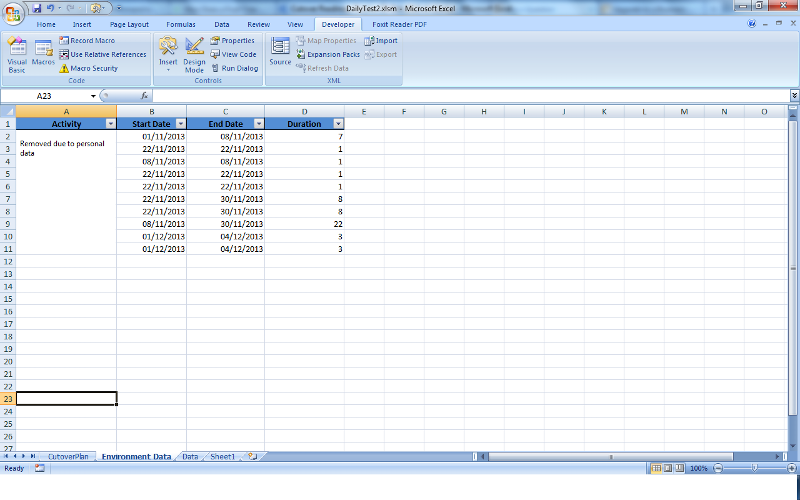 Hi all,
Imagine I have a table like the attached - and several tables across multiple tabs.
In the first tab - I can have a macro button called say - 08/11/2013
Clicking this would create a new tab, labelled 08/11/2013, and would contain any line from tables such as the attached, whose dates are covering the period of the 8th November.
Either starting, in progress (for example the 8th falls between the Start and End dates) or ending.
Is there a good macro way of doing this? autofiltering creates a bit of a mess of it!