Hi All,
I'm in the process of adding vMotion to our ESX servers and have followed this guide
link
.
I have a couple of follow up questions.
1. What are the options in red for, and should I enable them on my dedicated vMotion NIC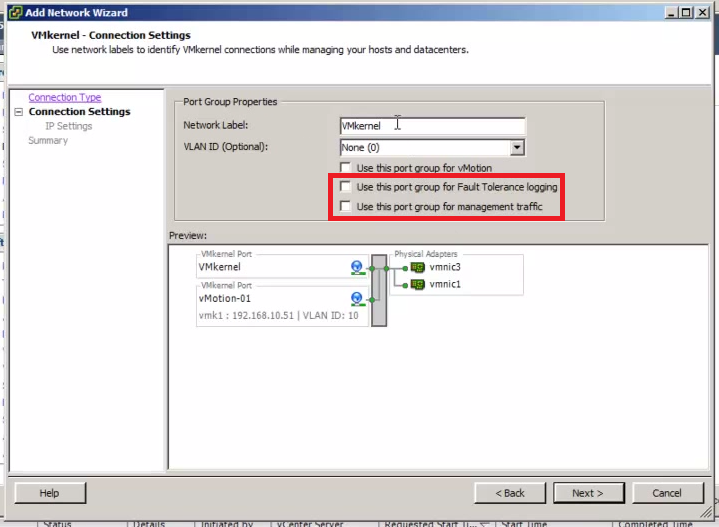 2. What IP addresses do I assign? Should I pick one from our main vLAN?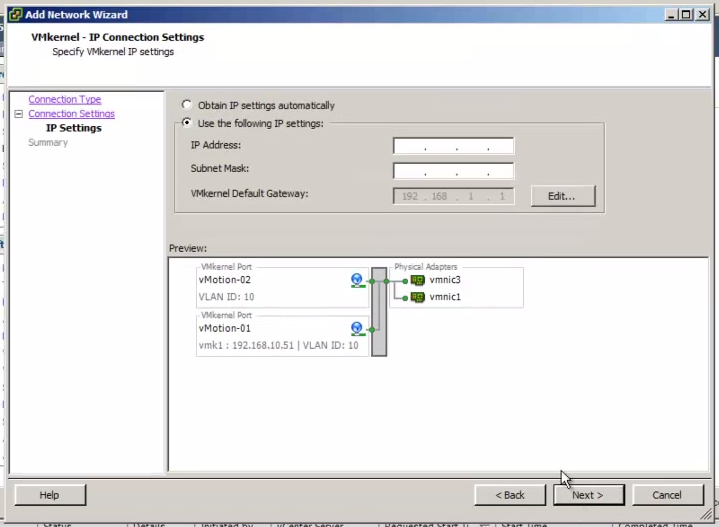 Many thanks