Hi All,
We have a Dell Equal Logic, which has 2.61TB capacity.
I created a 2TB volume and presented it to two ESX servers.
This has been working well, however we are running low on space on the 2TB volume.
I'd like to increase the volume size to 2.5TB, here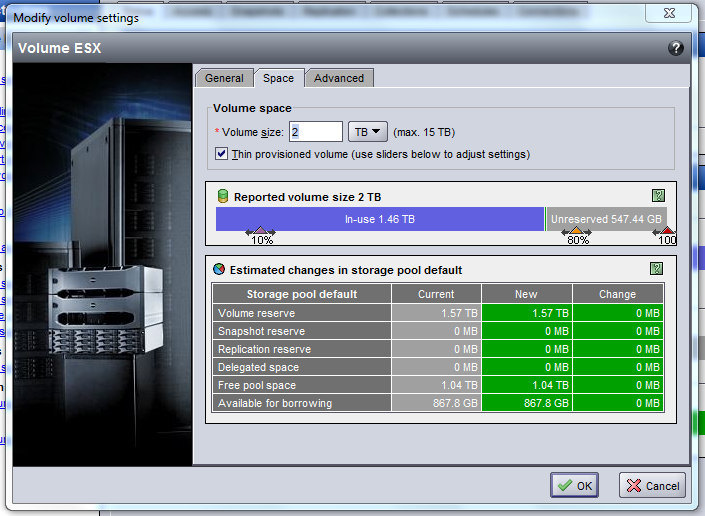 What affect will this have on the VM's running on it?
many thanks