I am having an issue in using two graphic adapters in Windows 7.
I have an existing machine running 4 displays via a NVIDIA Quadro NVS 440 PCI Express adapter.
I want to add an extra 2 displays (yes... I know...) and to that effect have plugged a Radeon HD5450 PCI Card.
I understand this is not necessarily the "best" approach but from MS documentation I understand that Windows 7 should be able to run up to 10 displays from mixed graphic adapters, both in terms of chipset and technology.
My problem is that the PCI card does not seem to be recognized by the system at all, although I have been initially prompted for drivers when booting for the first time after installing it: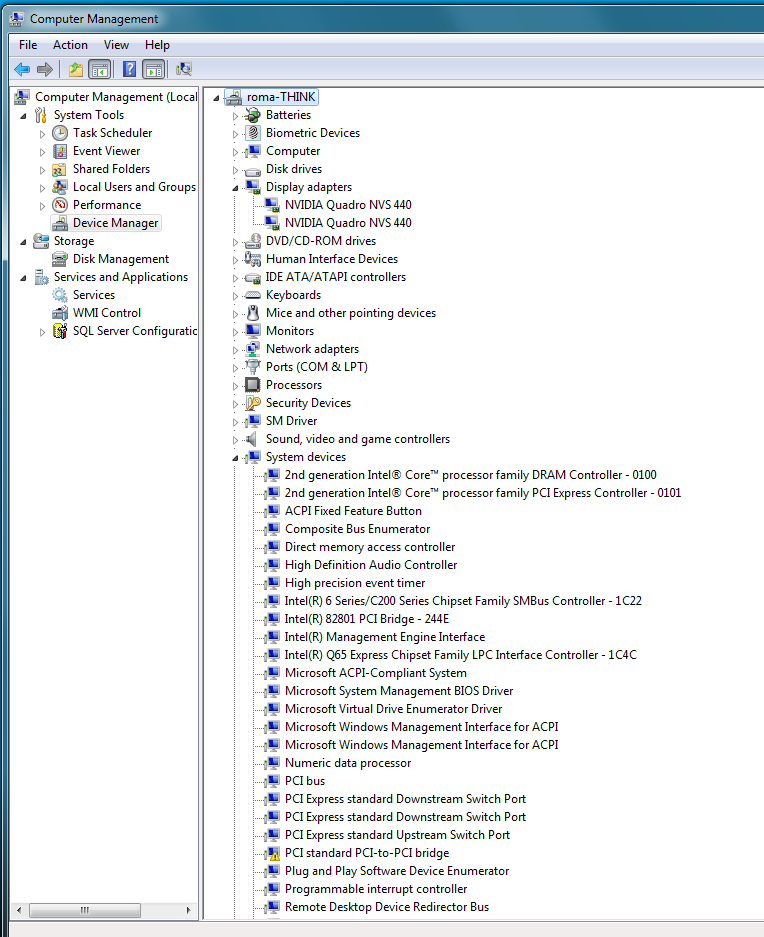 This is a Win7 Pro 64 Lenovo Desktop. All drivers are up to date (I hope...)
Any idea / suggestion most welcome