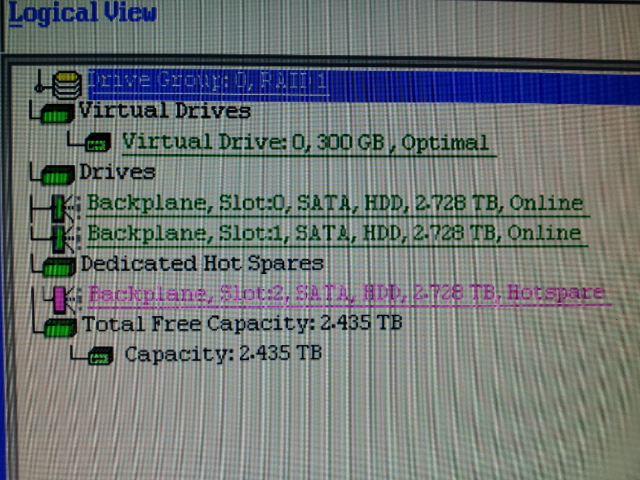 Hi,
I have LSI RAID controller with three 3TB HDs. I set up RAID 1 using first two hard drives and third one as hot spare. I started "Slow Initialization" and basically took several hours. I created two partitions in RAID BIOS Configuration Utility - first partition with 2TB and second partition with 1TB. I loaded OS(SBS2011) in the first partition.
But I changed my mind and I like to create a small partition with 300GB for just for OS and use the rest for the data. So I went to BIOS of RAID and erased previous raid configuration and created first 300GB partition.
With this, I have two questions.
(1) Do I need to re-initialize the drives or volumes or can I just load SBS2011 onto this partition now?
(2) Is it necessary to create the rest of the partition in RAID BIOS Configuration Utility now for the remaining 2.7TB or can I do it in Windows Computer Management program?
Thanks.