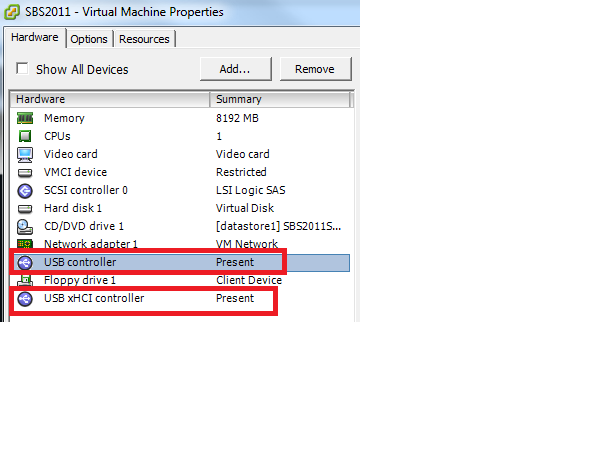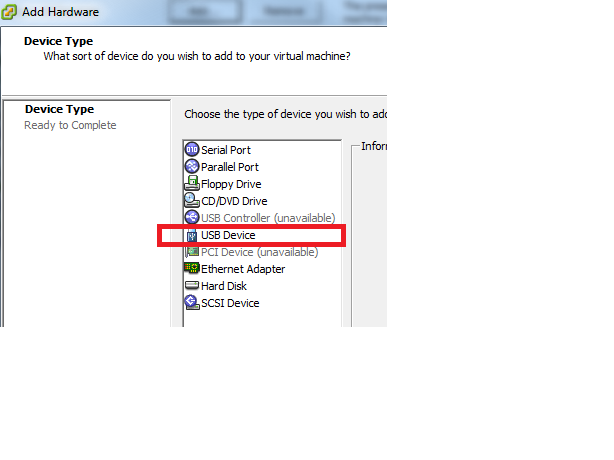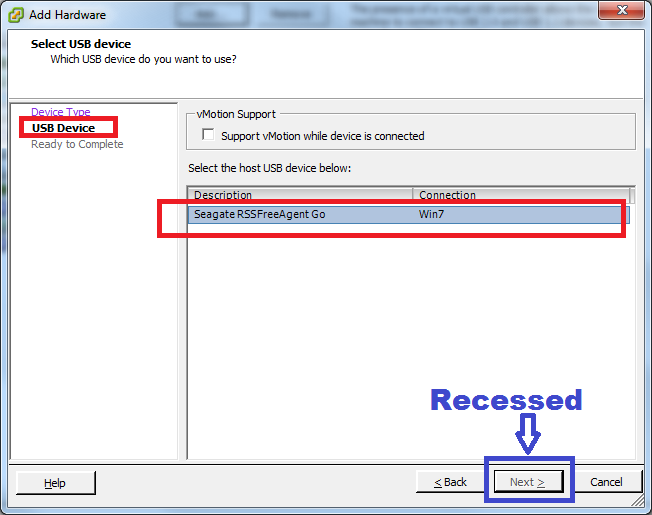 I created a virtual machine with SBS2011 successfully. The purpose of this is to restore System Settings from Windows External USB Backup drive. To do that, I need to attach this USB Drive to the VM (SBS2011).
I went thru creating USB controller successfully for this VM and tried to add USB device, but it does not detect this 2TB Seagate External USB (with power adapter) that contains Windows Native Backup Data. I also have plugged another 250GB USB drive (w/ no power adapter) and tried to add to the VM, but as seen above in the screenshot, it shows up as Seagate RSS FreeAgentGo / Win7, but the NEXT button is recessed.
Can you help?
Somehow I need to be able to restore the System State from this 2TB external USB drive (which another SBS2011 used to do the daily backup to) by attaching it to this VM.
Thanks for your help.