Good Morning-
My company recently changed to a document/case management software. They have a module that allows attorneys to bill from their iPhones and iPads. I can't get the devices to communicate to the server from the outside. Let me explain how I set it up with guidance from the company. A standard Windows 2003 server is running the software running IIS 5.1. An A record needed to be created in order for the devices to be able to reach the server from the outside. I can ping the server fine from the outside but the A record was created so the external IP address would resolve to a name. Lets say it's "iaim.website.com". I own "website.com" from Network Solutions as I use it for the company website as well as running Mail.website.com for Exchange.
On my Sonicwall firewall I made a one-to-one NAT so that the public is pointing to the private IP address for the server. I also created an access rule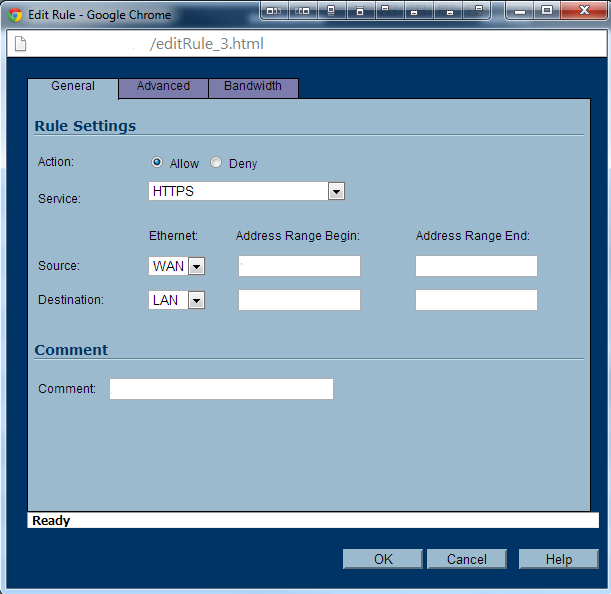 I blanked out the IP's but on the top line I have the external address on both spaces and the bottom spaces I have the internal. I can reach the server internally as an IIS status page is returned. I am unable to reach the address iaim.website.com from the outside. I'm a little new to the DNS aspect of this so if anyone needs anymore information I'll do my best to provide it. Thank you for your time.