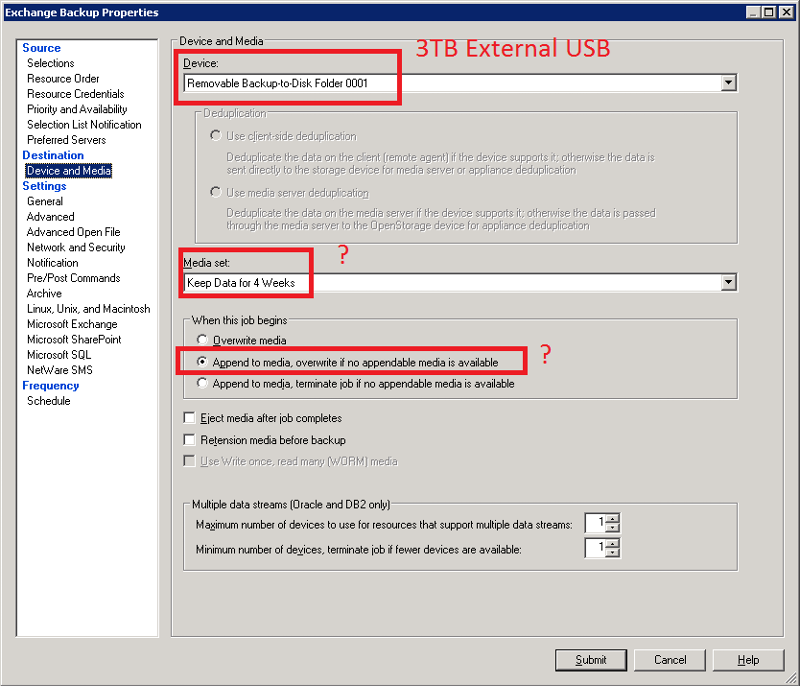 I am trying to backup exchange data on a 3TB external USB drive.
I like to have a complete exchange data every day (about 120GB in size) so that if an user wants to restore the folder that existed 5 days ago, I can go back to 5 days of ago backup, select the disappeared folder and restore.
I like the oldest data overwritten when the USB drive runs out of space.
Having said that, do I have right settings based on the screenshot?
Please let me know if you like to see more screenshots.
Btw:
What do they mean by "Keep Data for 4 Weeks"?
What do they mean by "Append to media, overwrite if no appendable media is available"?