Hi,
I have noticed a potential issue with our reverse DNS lookup. If I do a reverse lookup DNS test to our server it can resolve it but if I look on the secondary External DNS server we have with a secondary zone it shows up as ???.in-addr.arpa.
This comes up for all of the reverse DNS entries on the secondary server.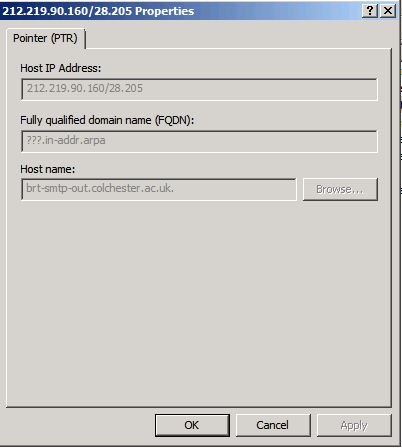 I am guessing this is because it looks like it is not showing the host IP address correctly.
This doesnt seem to be causing any problems at present or since it was put in a couple of years ago.
We had to specify the range of IP address we had to get this to replicated to our 3rd party dns provider - Janet.
I have always suspected this could be setup wrong but it is working.
Regards