Hey Guys,
I have a virtual machine server I put together a few years ago and I had some trouble with it today and the RAID-1 is showing "DEGRADED".
The OS is Ubuntu 10.04 and I've got 2 500GB SATA drives in a RAID-1 software RAID. In "Disk Utility" it looks like this (picture is worth 1000 words):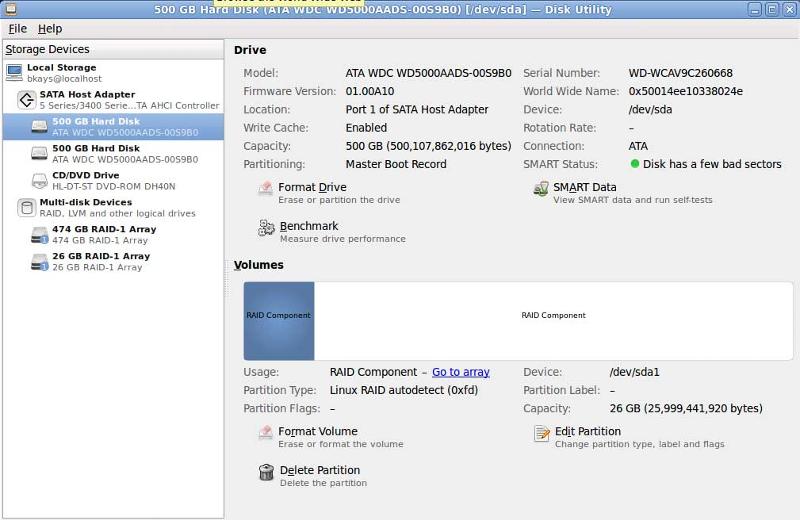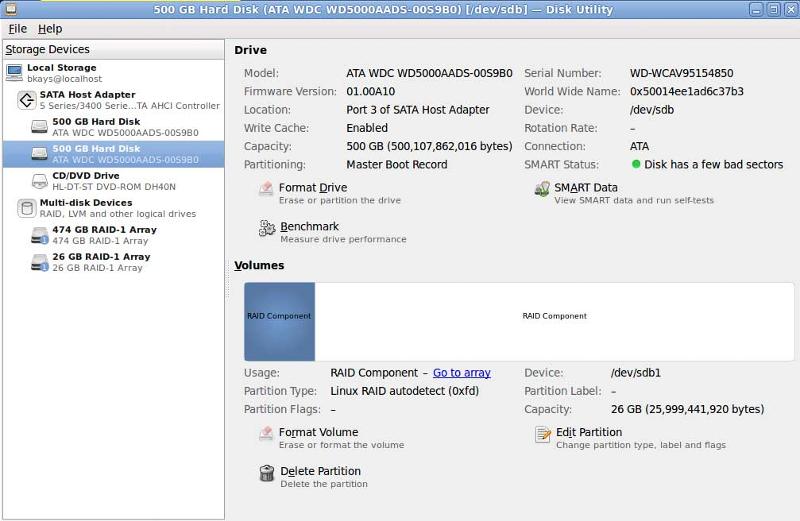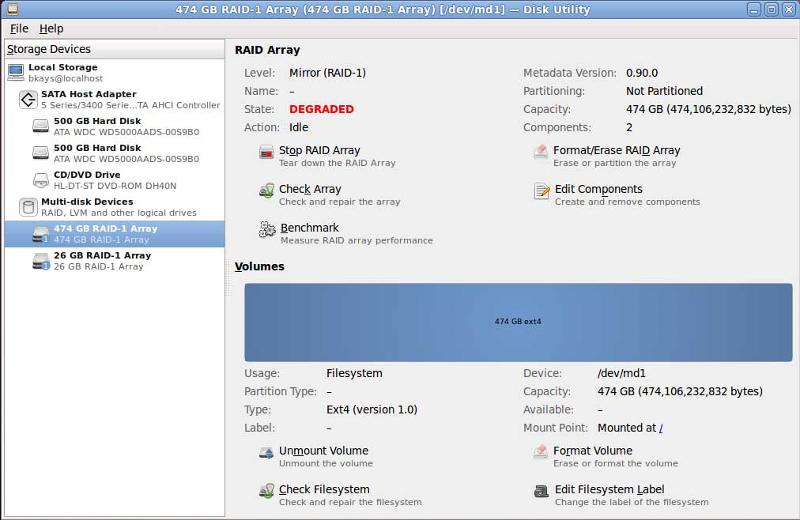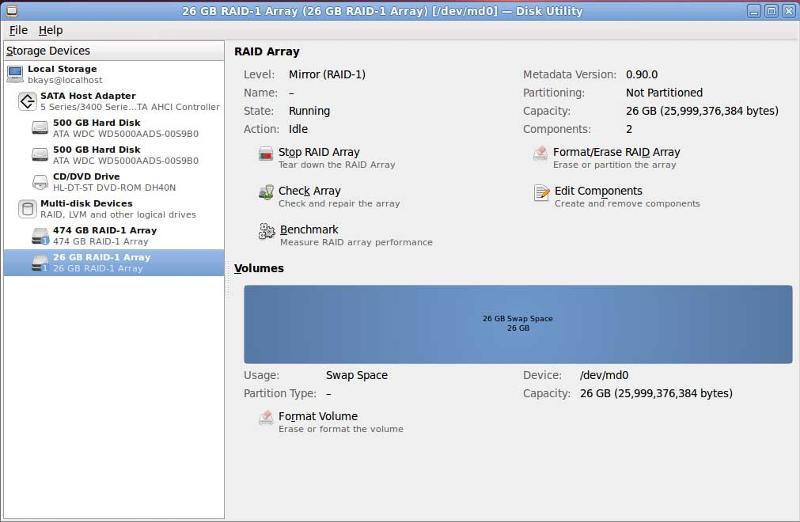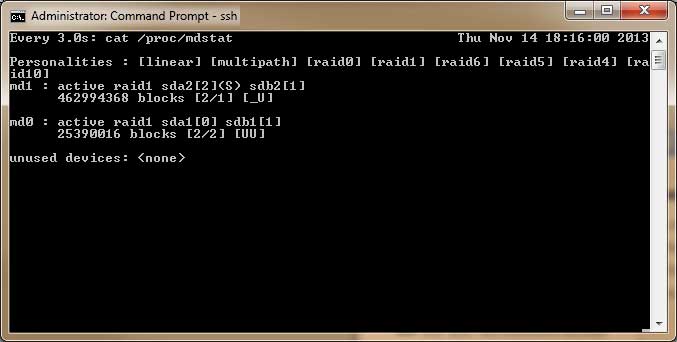 Anyway - this morning I was getting a bunch of delayed write errors on the Windows VM's that are running on it and I rebooted it via ssh (I'm not local to the box). After the reboot I couldn't get SSH so I had a local user connect a monitor to it and it said something about disk errors and we told it to check and fix (I don't know what the exact language was).
So now it's back up and running but it seems sluggish and the raid is showing as degraded.
I tried using the "Check Array" button to check and repair but I get a "Permission Denied" error.
Looking at the SMART status (Disk has a few bad sectors with a green light) I'm assuming that the disks are OK - is that a bad assumption?
What can I do to fix the DEGRADED status?
Thanks for your help!
:)