On my logging database, I am trying to do some more math figuring.  I have a MsgBox setup for error checking and come to find out it doesn't seem like the rst1.MoveNext is going to the next record.  hhmm.....
For each record I have a message pop up showing the "Tree Type".  You can see in the picture how there are 4 different tree types.  The record keeps showing "Gum" as the tree type instead of going on to "Blur Oak", then "Black Oak", etc.
Here is the initial SQL query showing that the ProjectID is correct.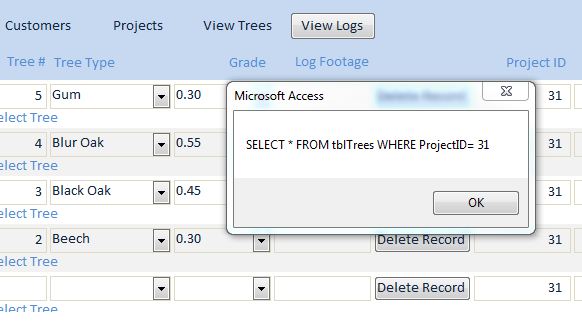 Here is the MsgBox showing the Tree Type.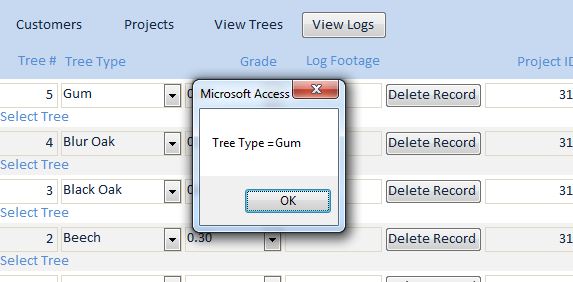 Database1683--2-.accdb