Thank you all for your continued help on this. I am learning a ton and get stuck at about every step of the way but I am getting closer to having a code base that I can work from by copying and pasting.
The project tree footage is working. I was able to get a nested loop of the calculation working.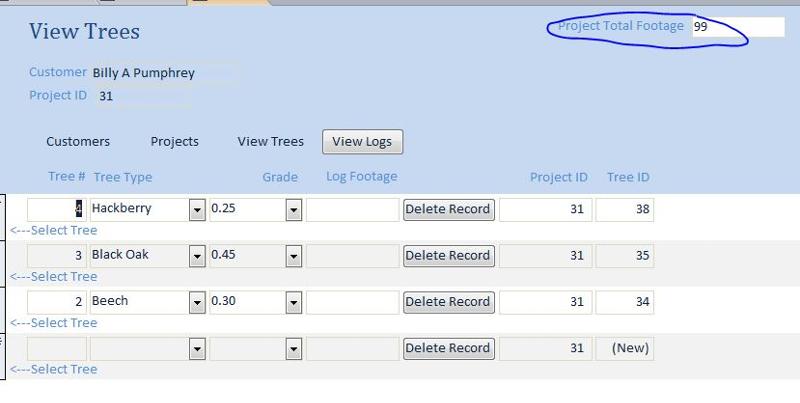 I know how to do the SQL now for what I need to do, but I can't see how to do it in one of these fields. I need to show the individual log footage for each tree.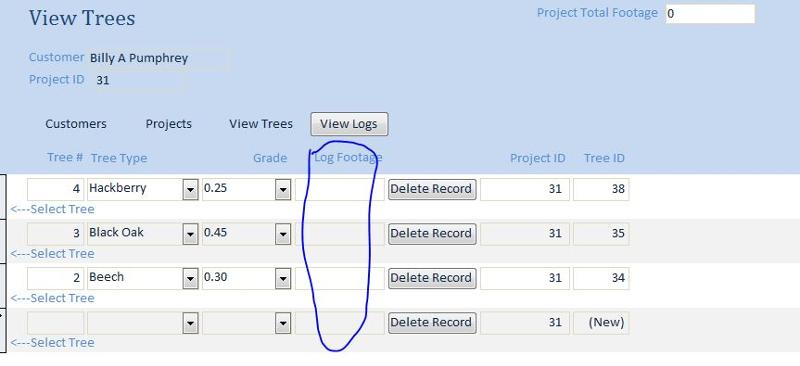 For example after selecting that first log and clicking on "View Logs" you get this screen and the total for that tree.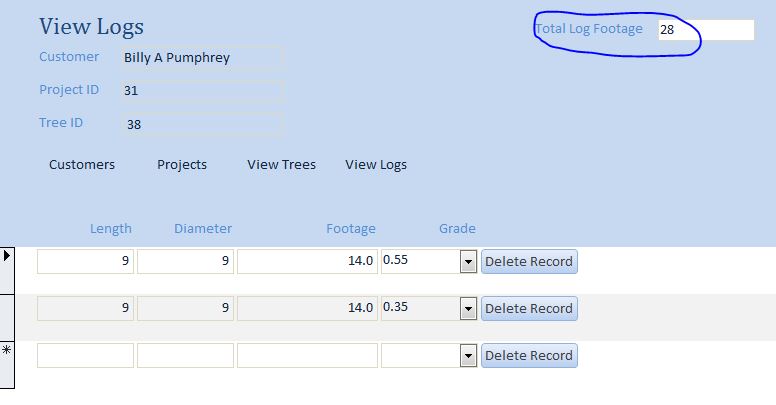 If I go to the design view of the Tree Form and go to actions for the text field "txtCurrentLogFootage" it brings up the expression editor. How do I do an SQL VBA query thing in there?
Database1683--2-.accdb