Hello,
Is there a way to copy the contents of a range of cells in Excel and then paste what was copied into a Word (2013) doc so that the table structure is lost but the formatting remains unchanged?
Whenever I want to get rid of table formatting (or any other kind of formatting), I generally paste copied content into a text file and then recopy and paste it from there to a Word doc. In that case, any Excel content which is not in the left-most copied column is placed in the text file with a Tab for each column between where it resides and the left extreme of the copied Excel range.
I know that there are several Paste Special options in Word as displayed in the following screenshot, but it seems that any which remove the table structure, also remove all formatting.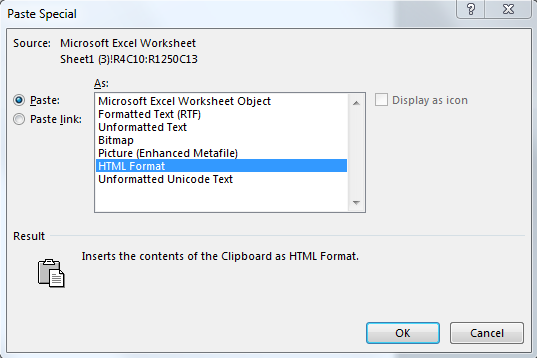 Suggestions?
Thanks