Dear Experts,
I'm developing a Java service (on Redhat) that uses SSH command to another remote PC.
I uses private key for authentication.
If the private key exists and authentication is successful, my service is OK.
But the problem is:
- If the private key not exist or can not access, there will be a prompt dialog to ask for a password.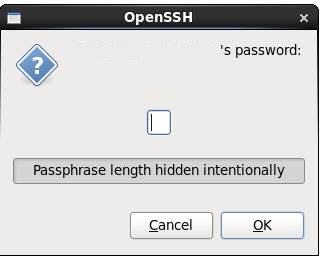 Question:
- How can we prevent the dialog for asking password?
- I tried to modify
[PaswordAuthentication yes/no]
in [/etc/ssh/ssh_config] but it will affect all system (not only my service).
Regards.