this is the format i get my information on: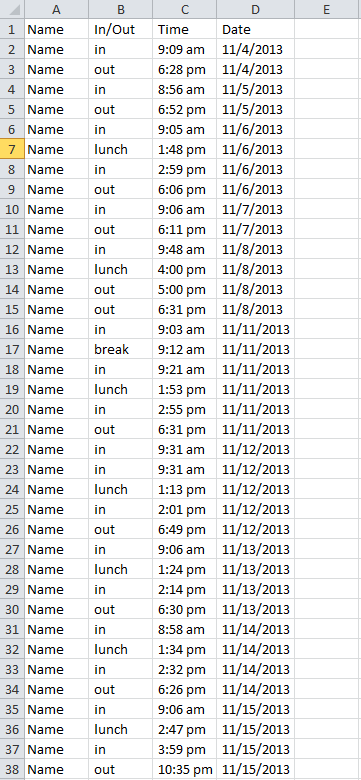 and that's what i'd like to calculate:
1. total days worked (count the different dates, exclude missing days of course).
2. total hours per day.
3. how many breaks and total breaks time per day.
any suggestion will be highly appreciated!