As long as this site keeps giving points to the person who answers me, I can keep asking right? :)
Again, I tried some things but couldn't get anywhere on this one. On a positive note I still continue to add things myself by figuring them out.
On frmLogs I added the column "Gross". This calculation works and is Footage * Grade.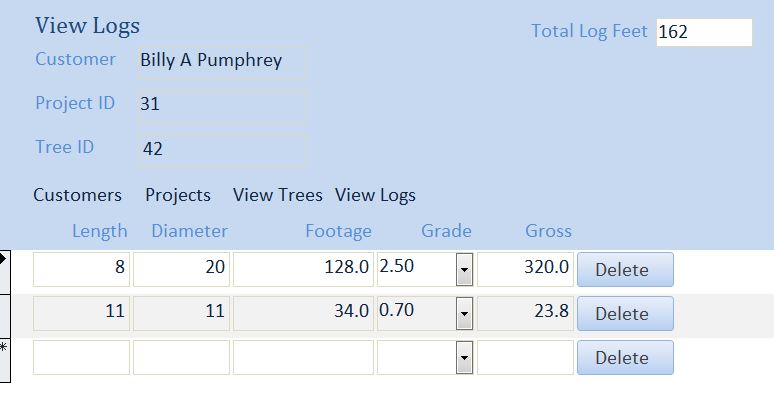 I need to add this Gross column up and put it on frmTrees. Here: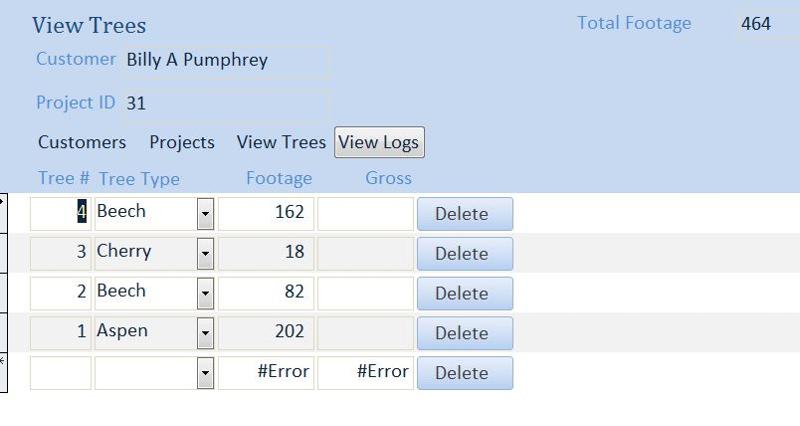 I cannot figure out how to get access to the calculation of "=[txtFootage]*[cboGrades]
" in frmTrees.
Other Notes
In frmTrees, with your help, there is a dsum that adds the total log footage which is right and good. I cannot just take that total and multiply it by something, because that something is different for each log. See first picture, the multiplier is different.
Sample Result
For example. Screenshot one has the gross of 320.0 and 23.8. I need to add 320.0 and 23.8. So that equals 343.8. That number, 343.8, needs to go in the Gross column for Tree # 4 in frmTrees. Like so: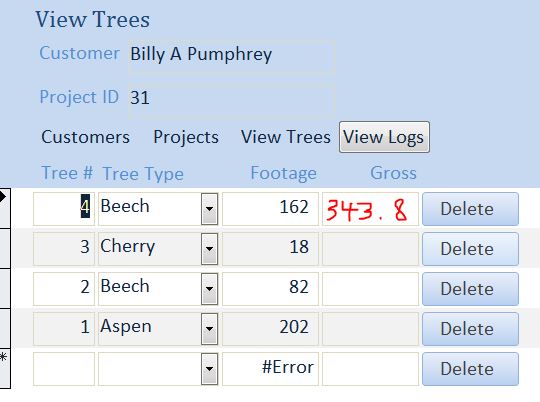 Hopefully I have gave all the information needed. Please let me know if you need anymore information.
and Thank you!
Database1683--2-.accdb