I have an issue where I have controls within a tab of a tab control that has 30 tabs.
If I show 'all' the tabs (with MultiRow = True), there are so many tab rows displayed, that the info within the tabs are visually truncated. Just not enough real-estate.
One solution would be to check the RowCount property of the tab control and programmatically adjust the location of items within the tabs accordingly.
In order do to that, I need the RowCount. It looks like in VB.Net, the tab control's rowcount property is exposed, but not within Access. Anyone know how to get that info.
Here is a snap shot.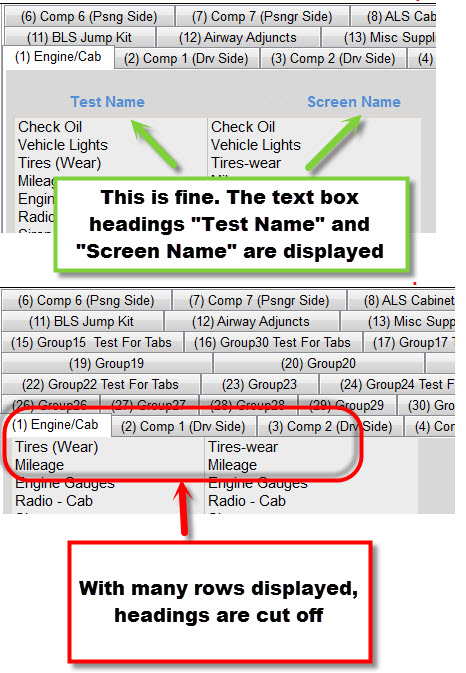 Deleted by _alias99, 500 points refunded. - 12/8/2013 7:13:43 AM
RA:
http://www.experts-exchange.com/R_26086.html