I'm including some screen shots of my AirPort Utility.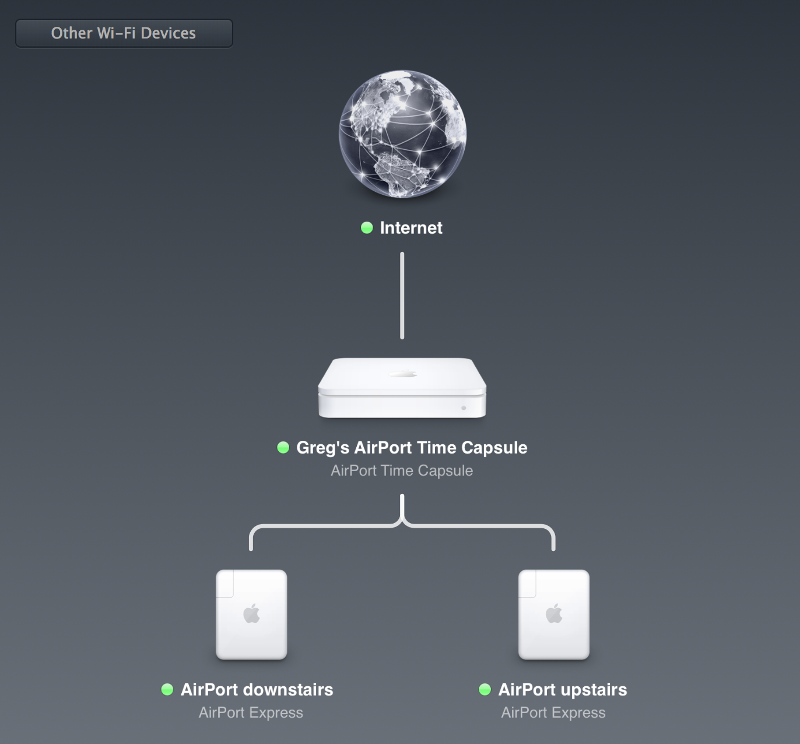 This is an image of how it's supposed to look like. It seems like every time I reset everything - time capsule, modem, etc - that it goes back to this good configuration. However it old lasts a couple minutes and then the Internet goes offline.
I have tried all sorts of diagnostics. The odd thing is that the configuration with regards to where the AirPort Expresses are supposed to be, keeps getting all jumbled.
Here are a variety of screenshots. The Time Capsule and AirPort Expresses seem to bounce around like they have a mind of their own.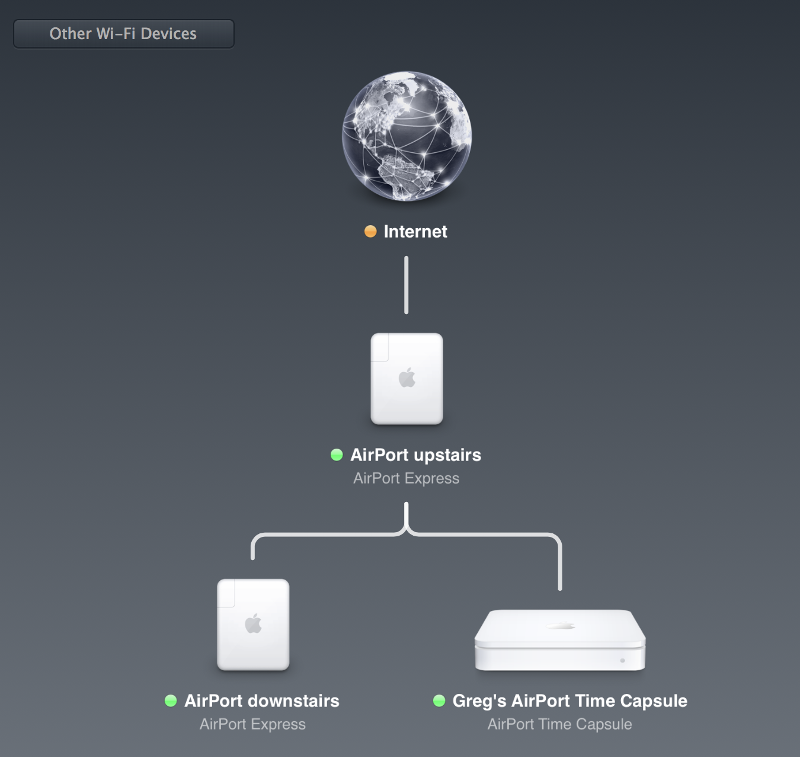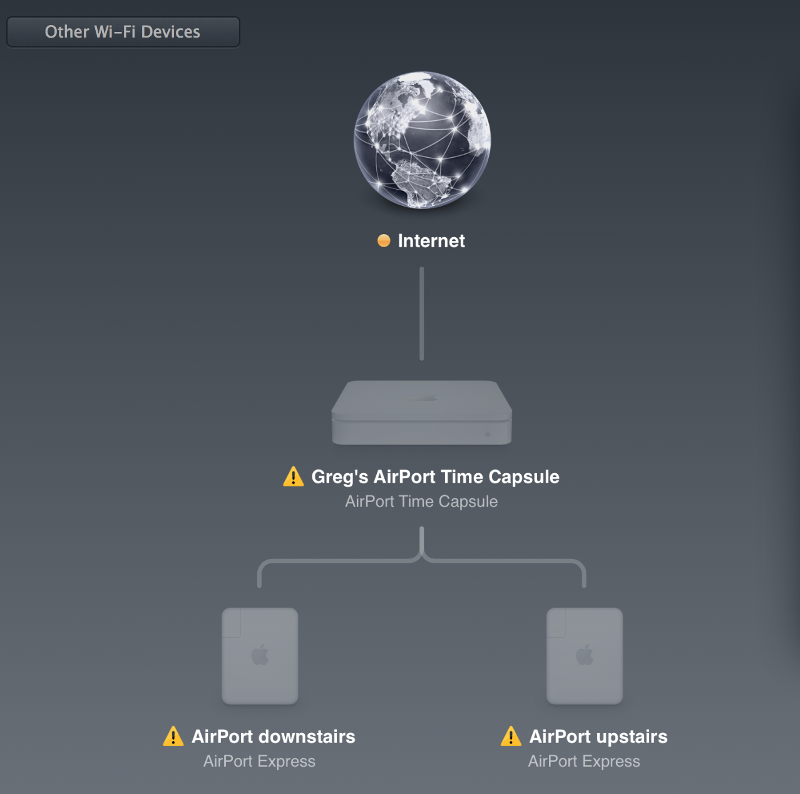 All this started happening when I get a new time capsule to replace a damaged one. Anyway, the new unit I got was actually "refurbished". I'm wondering if the systems described above could have to do with the bad that the new time capsule is bad. Did I get a bum steer?
Furthermore, I set up the new time capsule by "transferring settings from old time capsule". So my next step, after I finish writing this is to reset the new time capsule to factory settings and start all over from scratch.
In the meantime, please let me know if these symptoms have to do with the fact that maybe it's my time capsule that is bad.  :'(
Then, on the other hand, maybe it's my modem that's bad. When I try to connect directly to the modem's wifi, sometimes I get a "green light" for Internet (in AirPort Utility) and sometimes yellow. And sometimes even if I get a "green light" there is actually no Internet connectivity.
I've just done the reset again and I got connected to the Internet which is how I'm sending this message. Right now everything works nice as in the first illustration.  But I know from the previous experiences explained here that it won't last long.
In your replies, please remember that I am a "Network novice"
Thanks!