Hi People,
Can anyone here please assist me in the steps that is best to change each of the IP address in the production node (blue site) only from the following diagram ?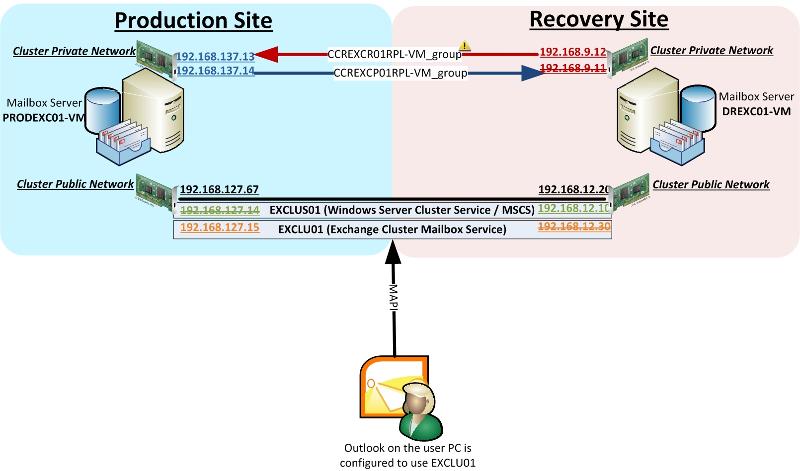 My understanding is that when the mailbox is failover to the Recovery node, then the mailbox server in the blue / production site can be safely changed without dismounting the Mailbox DB in both sites.
Any help would be greatly appreciated.
Thanks.