The company I'm working with is a holding company that wants to bring newly acquired businesses under it's Internal company Forest Domain.
The odd part here for me is that they have created a Internal Child Domain under the Internal Forest Root called "Trust" and they want to create a transitive trust with the External Domain to the Trust Domain instead of Forest Root to Forest Root of each company.
I'm not sure what kind of trust to create here. A Forest Trust is forest root to forest root and in this scenario it would be external forest root to internal child domain. Should that be an External trust then..? They are both Windows Domains 2008R2.
After the trust is setup, they will begin sharing resources between the External Forest Root and the Internal Forest Root but they don't want the External Company to be able to access resources in the other Internal Child domains. I see the Trust Child Domain as superfluous really and complicates the trust model.
So if they are tied to this model, should the trust between the External Domain be an External Trust to the Internal Trust Child Domain keeping in mind that eventually all the objects from the External Domain will eventually be brought under the Internal Forest Root Domain..?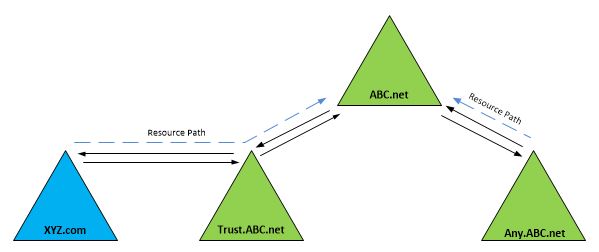 Thanks,