Greetings, I have a SSIS Package with two variables. The variables are hard coded in a SSIS package. I have provided an image attached.
Here's the variables: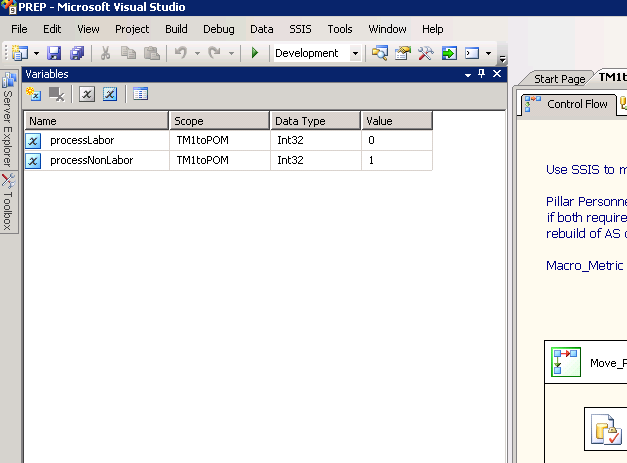 Here's the step: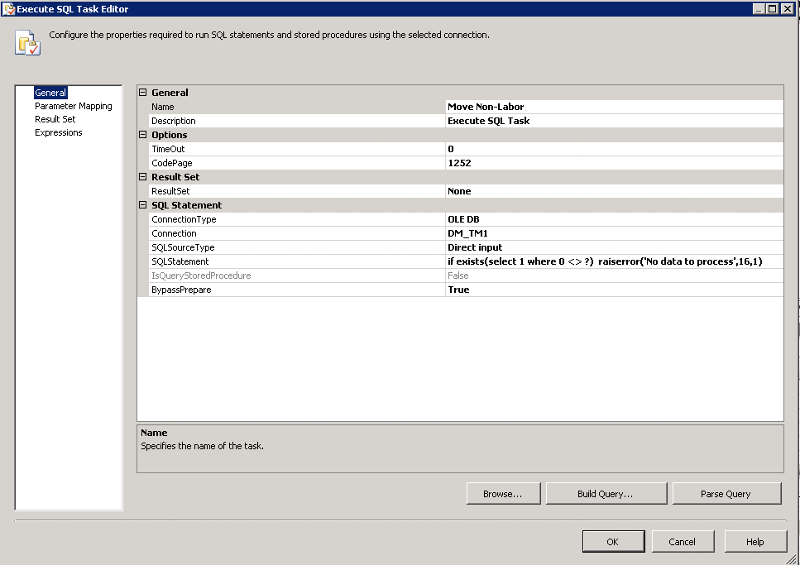 and here's the mapping:

The package runs with no errors while in BIDS, but when I attach the package to SQL Server Agent, I get the error "Parameter name is unrecognized"
This is the first package I am deploying to MSSQL. However, I have looked at already deployed packages, and they have variables, but nothing in the Job Settings. The project works fine in BIDS.
What am I missing? Thanks