I run 2 server2008r2 Exchange servers in a DAG. they are phyiscally located on the same site so no WAN connection between them
Failover between the to servers work just fine for Outlook / OWA connectivity. HOWEVER some mobile users connect via IMAP.
I have a UCC, 5 domain exchange certificate from GoDaddy.com
IMAP works just fine ONLY on one of the servers. IMAP users can connect and view their email folders however we get this error on the other server. keep in mind, everything else works just fine regardless of which server is active.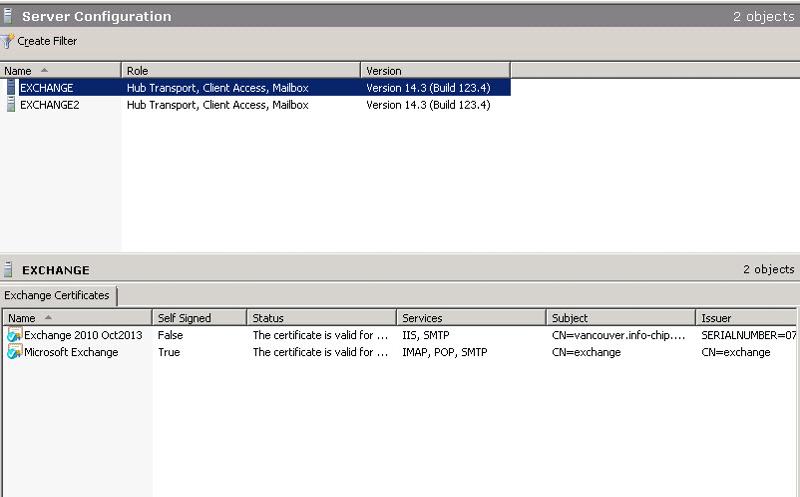 Microsoft Exchange could not find a certificate that contains the domain name vancouver-info-chip.com in the personal store on the ocal computer. Therefore, it is unable to support the STARTTLS SMTP verb for the connector icc relay (photocopier, etc) with a FQDN parameter of vancouver-info-chip.com. If the connector's FQDN is not specified, the computer's FQDN is used. Verify the connector configuration and the installed certificates to make sure that there is a certificate with a domain name for that FQDN. If this certificate exists, run Enable-ExchangeCertificate -Services SMTP to make sure that the Microsoft Exchange Transport service has access to the certificate key.