I recently upgraded my computer (Built a new one) with an Intel i7-4930K processor. I was a little disappointed at the performance because the differences between my old computer (an i7 that is three years old) and this one is negligible.
I have noticed that he CPU is frequently pinned to 100%, which would account for the sluggishness.
Then I saw this: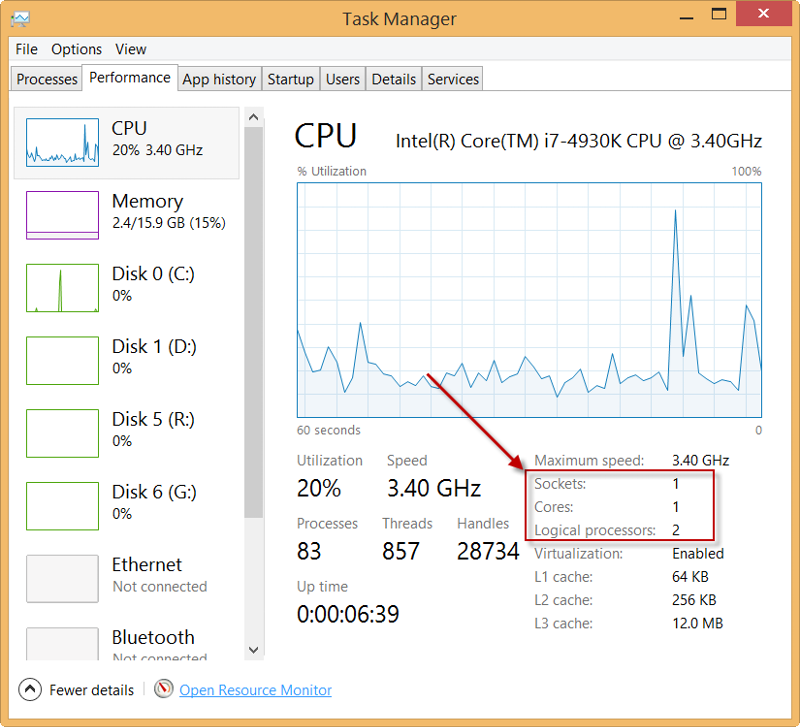 This processor has 6 cores, not 1. The total logical processors should be 12 not 2.
Device manager sees them (6 cores with 2 logical processors per core for a total of 12):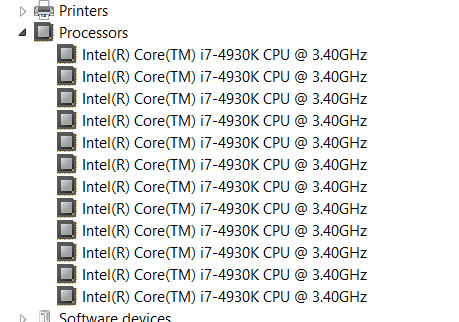 But it's not performing like it should.
What am I missing here? Task manager and resource monitor should see 1 socket, 6 cores, 12 logical processors. How do I fix this?