Hi,
I can not star RPC for exchange 2010 and users are using only OWA.
Every time I try to start RPC exchange service, this error is shown.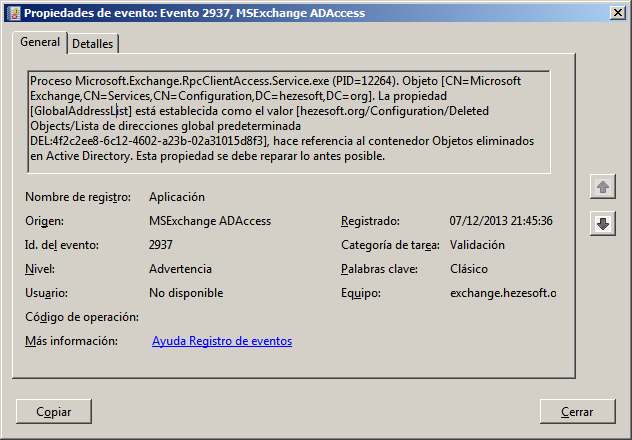 I followed this entry
http://blog.ronnypot.nl/?p=212



, but same situation.
What can I do?
I´ve been reading some web sites and following it´s advices but the error is show again and again.
any idea?
regards