Long story short we had to recover the MS Exchange Database and all that good stuff.
Server 2003
Exchange 2003
Ran Eseutil /P and that ran fine
I am now trying to run Eseutil /D but get this error.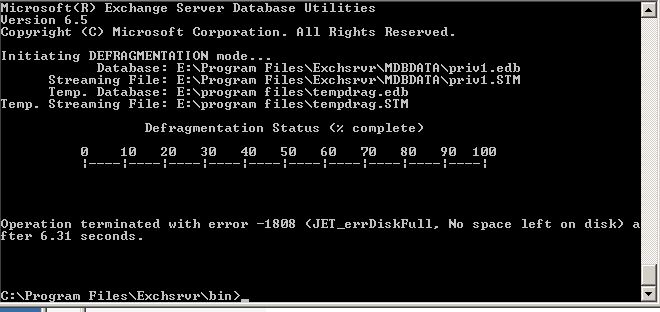 The Size of the EDB Files.

The Size of the disk.

I am not quite understanding why it won't create the temp files it needed because it should have plenty of space.
When I run the command it creates these files and then errors out with the Error Above.

Any help would be great. I tried running the same command with the /T on a drive that has 500GB of free space and I get the same error.
I can provide any information needed.
Thanks,
Wes