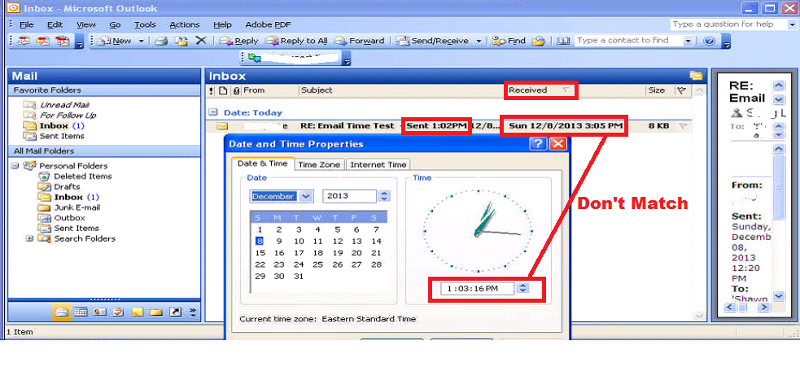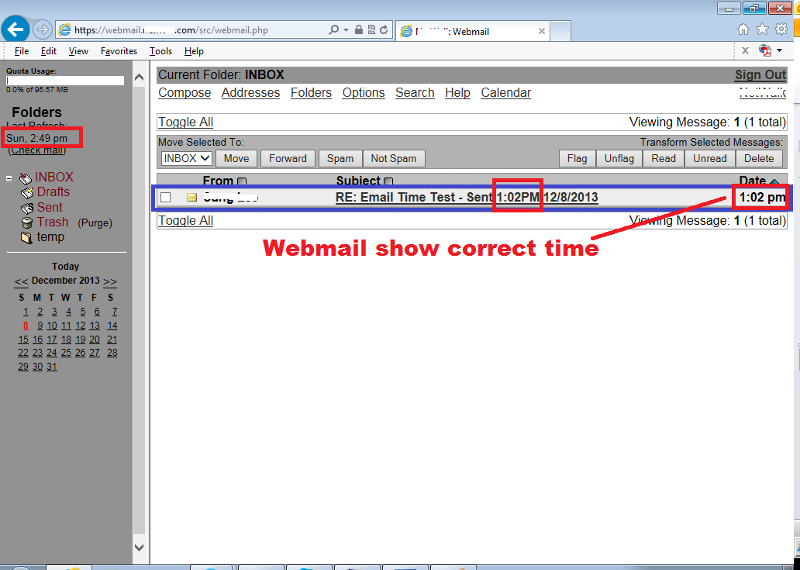 Hi,
  I have a weird situation.
  When this user's Outlook 2003 receives an "Internet Email", it shows the time about two hours later time. So for example if he gets an email at 1:03PM on 12/8/2013, his Outlook shows that the email was received at 3:05PM on 12/8/2013.
  His Outlook is connected to Exchange Server 2003 (as a part of SBS2003) and he pulls "Internet Email" from POP3 server on local ISP mail server. When I logged into this POP account on the web, right after I sent him a test email, it shows the correct time.
 But when is OUTLOOK pulls an email from his POP account on the ISP mail server, it shows wrong time.
 When another user in the same office/network sends him an email, time matches up.
 No one in the office is having this problem like he does. Everyone's Outlook is connected to the same SBS2003 and gets Internet email via POP account. In user's Outlook, there are two accounts: Exchange (Primary) and POP account.
 If this problem is originated from ISP mail server, then it should affect other users as well, but that is not the case.
Thanks.