Folks -
This morning I discovered that various Windows XP options for Compatibility Mode were not listed on my workstation. On other machines in my domain of the same image, they are listed. I'm confused as to what might be causing this.
If you right-click an application and choose the Compatibility Tab, I'm used to seeing "Windows XP (Service Pack 2)", "Windows XP (Service Pack 3)", etc. Now I only see the following: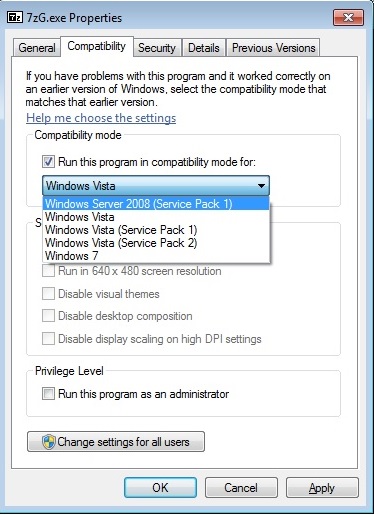 Any ideas why this is happening? What removed the prior versions from this list and/or how do I return them as options?
Thanks for any input you may have.