Hey Guys
I've got a strange thing happening with some incoming emails from certain domains.
A user will send an email out at say 9.08am.
The email is received by the recipient within a minute or so.
The recipient emails back their reply 20min later say 9.27am.
But the doesn't receive the reply until 5.04pm that day.
This is happening in OWA as well as Outlook.
I have checked the connection logs for that time and I can't see any errors.
One thing I noticed in the receive logs is quite a few errors about "4.3.2 Service not available". Though those errors don't really occur at the same time as I'd expect the reply to come in.
Here is a screenshot of the log for one of the days that the issue occurred (however I think that looks like an issue with their printer):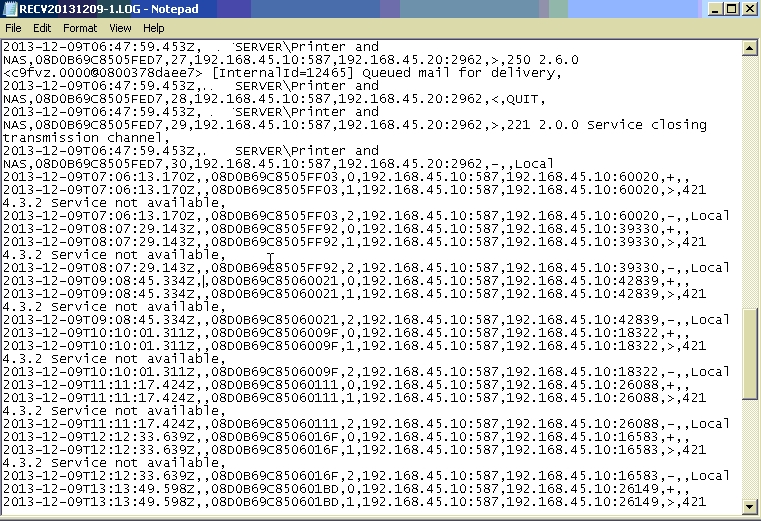 Are there any other logs you would suggest looking at?
Do you think it's more likely the recipients exchange server?
Kind Regards
Aaron