I just noticed this the other day. One of our client PCs was showing an error in the AntiVirus Report. I didn't think too much of it, so I uninstalled and reinstalled the AntiVirus on the client workstation (Win 7 Pro Symantec). It seems what happened after I did that, was that it created a new entry in the Report showing the workstation is now ok but the old entry is still there as well. I have no idea how to remove/correct the duplicate entry.
The full message is :
The client computer WMI datastore might be corrupted. Information for virus protection for the file system cannot be collect from the Security Center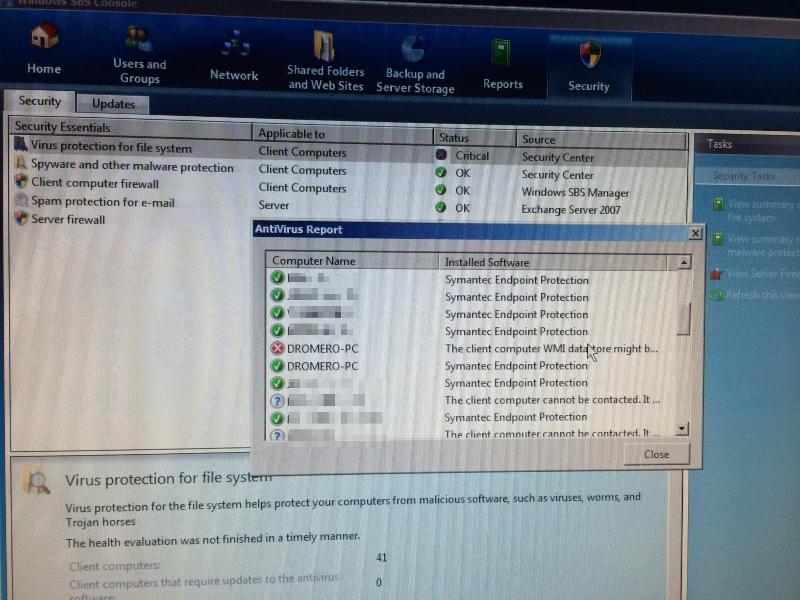 On the client machine I did run: winmgmt /salvagerepository just to make sure it is running ok on the client machine.
Thanks a lot