My website is
ministryideaz.com
My 3rd party CRM is
desk.com
, and my help pages are at the url
ministryideaz.desk.com
According to
https://support.desk.com/customer/portal/articles/1548-using-your-own-domain-name
I can make my support page as
support.ministryideaz.com
instead. That's what I'm tried to do.
This is a screenshot of my DNS settings: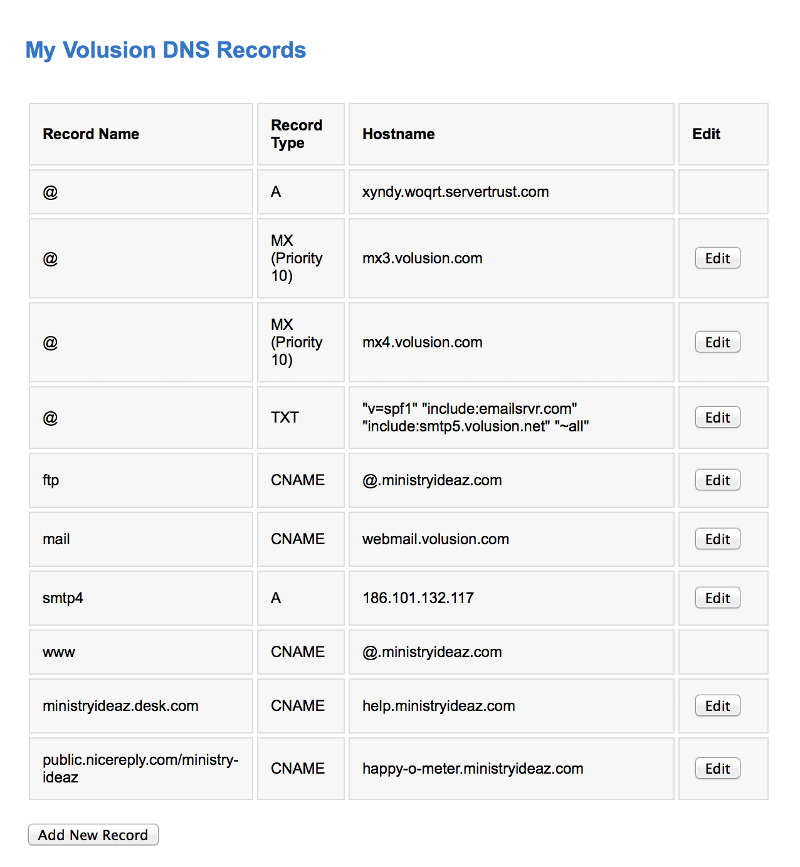 Have I done that right? (see second last line) That's my question.
Now, in my desk.com area, I have the following setting set up for the new url
support.ministryideaz.com
See: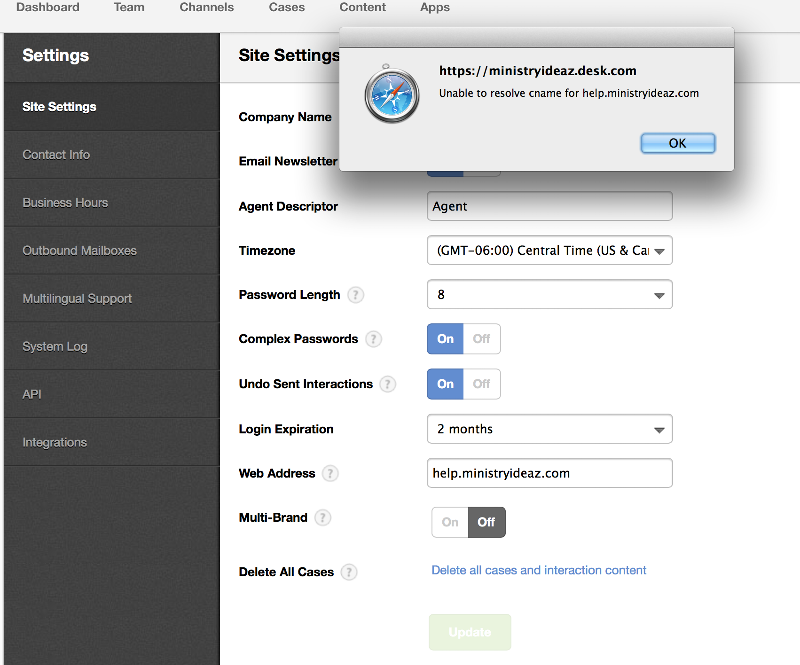 However, I am getting the error as shown there.
So what have I done wrong? Maybe I just have to wait 24 hours.
Thanks!