I have a user defined function, that is saved in my Excel. It's called "NumberToLetters". It converts any number into text. For example you enter "1220.10" and it outputs "one thousand two hundred and twenty dollars and 10/100"
I just have to input the formula =NumberToLetters(A1) (where A1 is the cell with the number to convert)
So anyway, all is well in Excel. Works perfectly.
But I'm starting to use Google Docs instead.
And when I imported the whole spreadsheet to Google Docs, it just gives me a #NAME? error.
So I see the function macro didn't get imported.
So I went to "tools"... "script editor" and pasted in the entire script as copied from Excel.
However, this is the error I'm getting when I save it: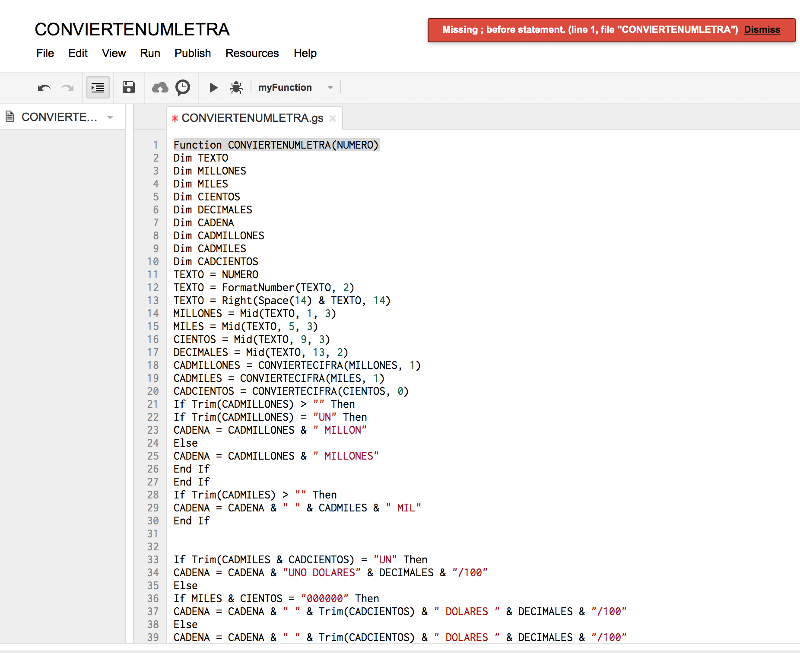 Also, FYI, the numbers actually come out in Spanish, which is what I need, so it's not exactly like the example above.
I don't know if maybe I'm in over my head, but maybe somebody could help.
Thanks