Hello Experts,
Please have a look at the below image. I have 2 Routers Connected two different ISP's
Behind router I have multi-layer switch with several vlan's. VLAN 50 users connected to Access Switch. I want distribute the internet access for this vlan user.
Meaning only for certain websites ( like Facebook, Youtube) that I know should go to ISP1
and for the rest of the web and other traffic should go to ISP 2.
I would highly appreciate if any expert can help to achieve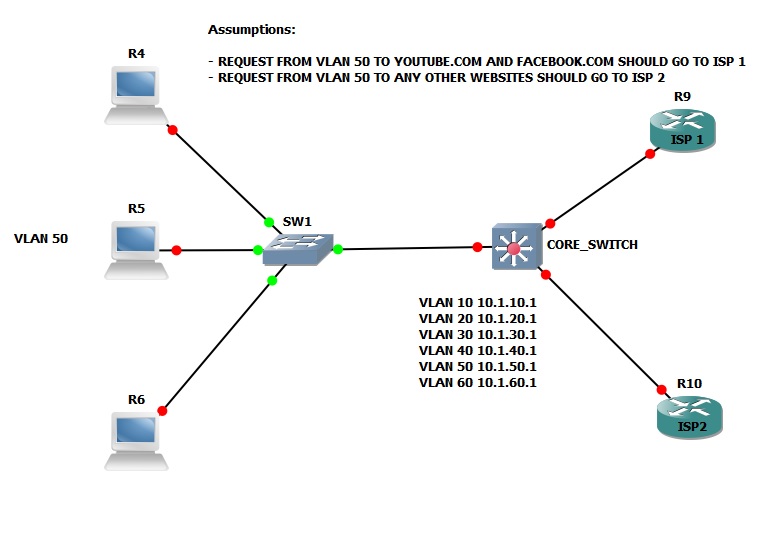 this scenario.