Hi everyone, I have a client that gets a SSL pop-up box when she's outside her domain, she can click yes and it will work fine afterwards.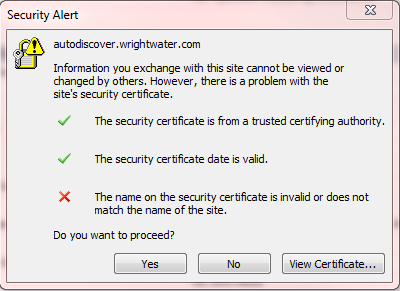 They have on-premise Exchange 2010, and when I use a tool like SSL Checker I get different certificates for mail.wrightwater.com and autodiscover.wrightwater.c
om. Please tell me what other information you'll need to help resolve this. I have access to their DNS settings in Network Solutions also.