We are currently running our overhead music, powered by a Raspberry PI running RaspBMC. It outputs a streaming music add-on to the audio 3.5mm output.
It is currently using a wireless adapter via a USB port (it is a Raspberry PI approved wifi adapter) that connects to a WPA2 encrypted WAP.
Unfortunately, it seems the wireless may be spotty at times at the wifi signal becomes weak and it will disconnect. The audio stream then stops and it has to be restarted.
The WiFi seems to auto re-connect when it drops out for a moment, but the stream does not start back up.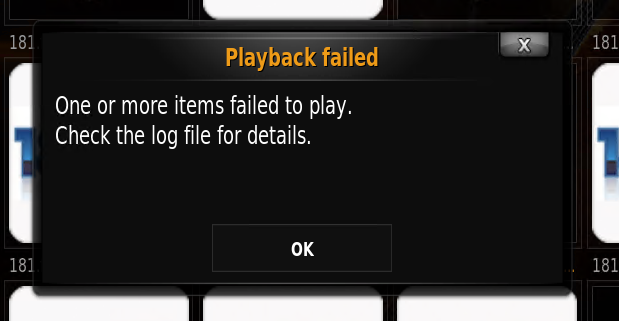 This is the message that is displayed when the wifi signal drops, or is interrupted and the stream stops.
Can you please help me by showing me how to auto-reconnect the stream when it stops or a script that runs to verify the stream is running in raspbmc?