This probably will sound pretty silly, but I need to find out what my companies smtp address is. without it , I am unable to get alerts from my backup jobs, whether they are failing or succeeding. This embedded picture below is what I am referring to:
current smtp setting: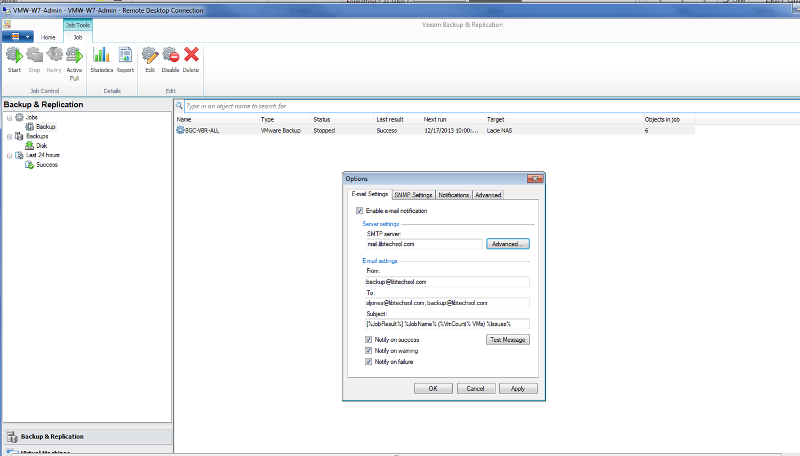 I can handle the From and to areas, but the SMTP Server setting is from a company with have severed ties with.
I went to MX lookup Records and typed in bgcmc.org (public knowledge) and received this information: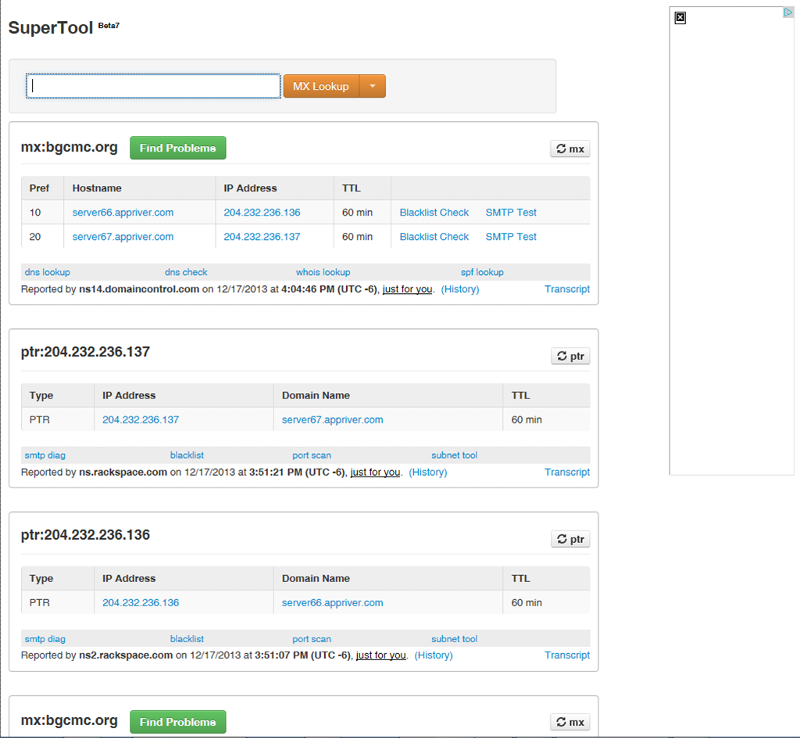 is there a way to glean what my organization smtp is from this mx supertool?