On a Windows 7 Pro with SP1 installed, Windows updates fails 2 updates, both Security Updates for Microsoft Office 2007 Suites.
I had Microsoft Office ProPlus 2007 installed.
After doing all the troubleshooting in the Microsoft KB's relating to the problem, I totally uninstalled the Office 2007 using both the CP removal and Revo Uninstaller.
I did about 7 or 8 different Fixits relating to the subject and some close.
The Update still fails.
Attached and imbedded are snips.
Pete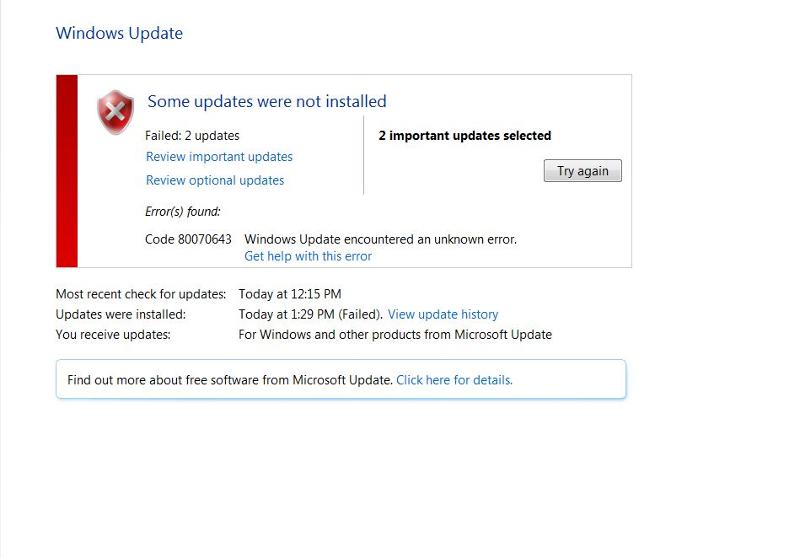 Also, when I tried to reinstall the Office 2007, it wouldn't install, no explanation.
Thanks,
Pete