Successfully installed WDS on Server 2012 R2 and I am able to 'boot from network' on client machines, [WDS server is found, etc.], but just after setup starts, I get the following error:

Next, I copied the 'network' folder from the drivers CD included with the client computers, located the .inf files and added them to the 'Driver' folder in WDS.

Next, I try to add the drivers to boot.wim: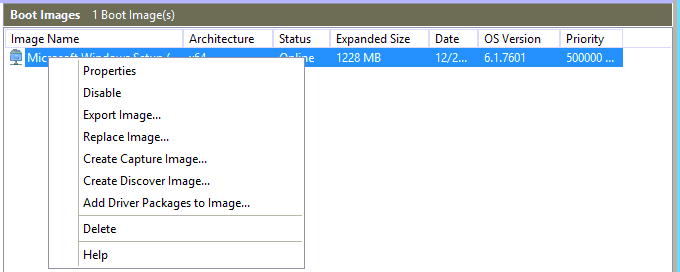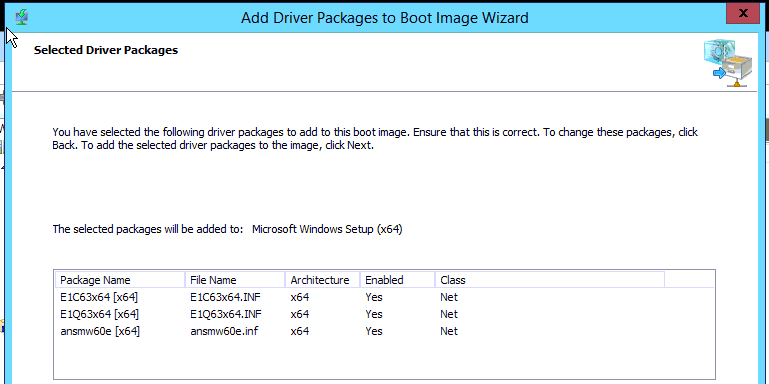 The image mounts, but the moment it starts to add the first driver, the image dismounts and I get the following error: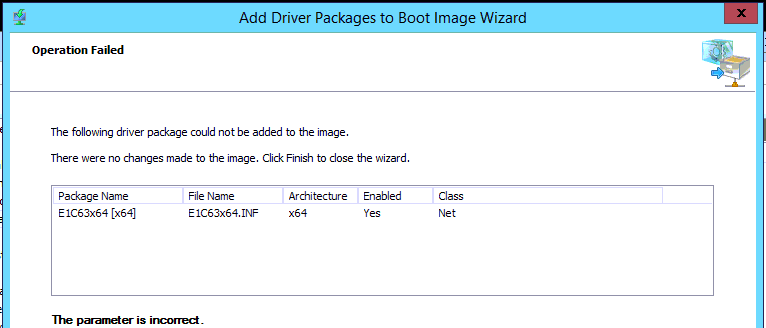 At this point I'm lost, I I've searched near and far troubleshooting, but can't seem to get any further.
The boot.wim file is from a Windows 7 Professional SP1 disk that is shipped with the HP computers, the client computers are HP COMPAQ PRO 6300 SMALL FORM FACTOR BUSINESS PCs with Intel 82579LM Gigabit Network Connection (integrated).
Any help would be genuinely appreciated.