Good evening Experts,
I have just completed an inplace upgrade of 24 Windows 7 Pro Machines to Windows 8.1. I love the look and feel of 8.1 but I have lost functionality in terms of my scripts because several components were reverted back to their original state they would have been in with Windows 7. Allow me to elucidate with screen shots and easier explanations.
For me to have complete access to all of my machines in Windows 7 I had to perform the following task manually:
1. Firewall Off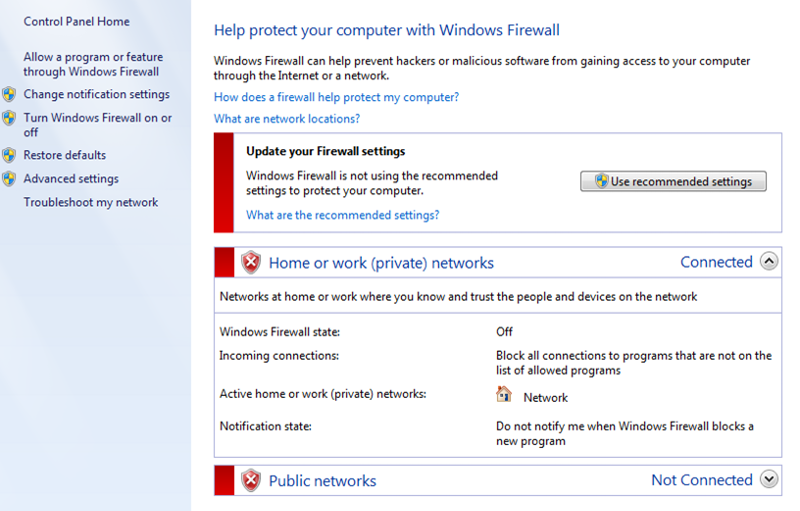 2. Sharing Options and Network Disovery Turned On

3. Additional Settings With Boxes Checked (Reaaaally Necessary)

4. Allow Remote Connections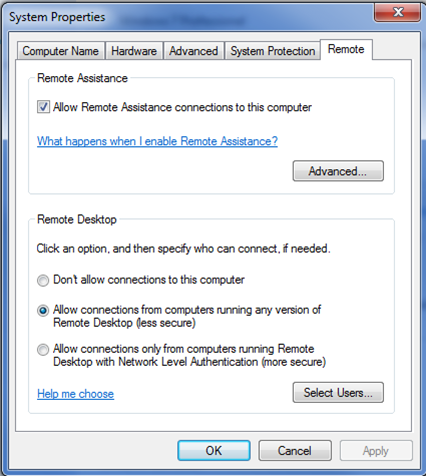 5. Allow Access to Admin Shares Via Registry

I am not worred about item 5 as I have a script that simply works. However, I don't want to go touch every machine that I upgraded and reset those settings.
What I am asking is for you experts to look a the first four items and suggest to me ways of programmatically , turn off the firewall, turn on network discovery, turn on file and print sharing, turn on sharing so anyone with network access can read and write files in the public folders, Turn off password protected sharing, use user accounts and passwords to connect to other computers.
I would prefer solutions with a combination of vbscript, Wmi, Wsh, and registry coding, as these are my strong suits.